Things to Do in Asheville This Weekend — August 9-11, 2019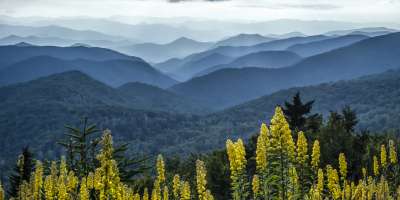 Across the Blue Ridge Mountains you'll find small town communities with a character and culture all their own. Among those charming communities is the beautiful town of Black Mountain, located just about 20 minutes from downtown Asheville. With an impressive view of the mountains from the vibrant downtown, a robust artistic community and a wealth of fantastic local restaurants, Black Mountain should definitely be on your list of places to explore. This weekend is your perfect opportunity, as the town hosts their Annual Sourwood Festival.
This weekend you can also laugh at an Asheville comedy festival, get hands on with an art celebration in the River Arts District and tap your toes to the sounds of bluegrass at a free, outdoor concert.
Planning a trip to Asheville is easy. Utilize our easy-to-use search to check room availability and rates at Asheville area accommodations, and be sure to check out the special deals and packages. And, you can check events for any date by using our events calendar search.
Ready to make your weekend plans? Here's a list of some of the best events happening around town.
Friday – Sunday, August 9 -11, 9:00 a.m. – 8:00 p.m.
Downtown Black Mountain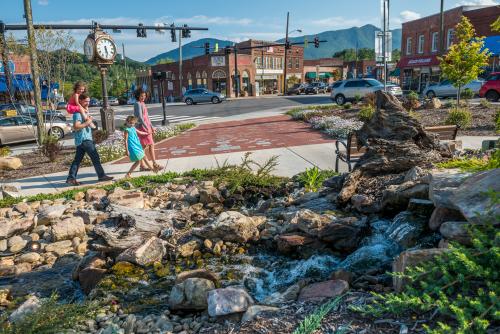 Make plans to attend this popular, family-friendly street festival that includes live music, dancing, arts & crafts, face painting, kid's rides and games. 200 vendors will be on hand selling lots of local and unique arts and crafts. There will be something to please every palate with BBQ and vegetarian fair, custom-crafted ice cream, funnel cakes and jellies. Add to that the honey and bee demos as well as the gourmet sourwood honey!
Saturday, August 10, 10:00 a.m. – 6:00 p.m.
River Arts District
Any time is a great time to visit the River Arts District and the more than 200 artists in studios and galleries that you'll find there. But, Second Saturdays provides a special opportunity to get in touch with this district known as Asheville's artistic center. On the second Saturday of every month, take part in special openings, hands-on classes, demonstrations and celebrations. Many studios will open by 10 a.m. with celebrations extending as late as until 8 p.m. The River Arts District has compiled a full list of special events.
Friday – Sunday, August 9 - 11, various times
Highland Brewing/Diana Wortham Theatre
The Southeast's largest comedy festival celebrates thirteen years in Asheville this summer with stand up comedians from all around the world. Since its first two day festival in 2006, The Laugh Your Asheville Off Comedy Festival (a.k.a. The Asheville Comedy Festival) has grown into one of the country's most prestigious comedy festivals among comedians, comedy industry professionals and fans. The festival will showcase over 40 of the nation's funniest comics in the industry today.
Saturday, August 10, 7:00 p.m. -10:00 p.m.
Pack Square Park, Downtown Asheville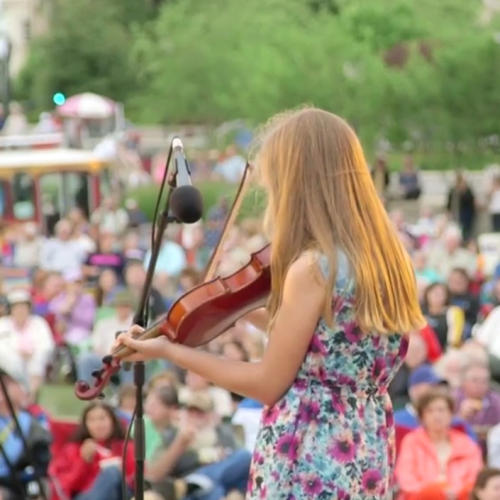 This Saturday night, enjoy Shindig on the Green, a free, outdoor, mountain bluegrass music and dance festival. The shindigs take place in the heart of downtown Asheville at Pack Square Park on Saturday nights throughout the summer months (June through early September). In addition to scheduled stage shows, Shindig on the Green features informal performances and jam sessions on the stage and around the park. Bring a lawn chair or a blanket and enjoy. The performances begin at about 7 p.m. or "along about sundown" as folks around here like to say! See our guide to Shindig on the Green for more information.
Friday - Saturday, August 9 - 10, 9:00 p.m.
The Grey Eagle Music Hall and Pub
See a different show with a different theme each night of the festival. Enjoy performances by the Geektastic Nerdlesque Revue, Asheville Burlesque Pageant, and the Girly Girl Revue's Burlesque Battle improv show.
Sunday, August 11, 7:45 a.m. – 10:00 a.m.
Chimney Rock at Chimney Rock State Park
The grand finale of the 15th Annual Lake Lure Olympiad - a 3-day family sports festival that showcases the beautiful scenery of Lake Lure and Chimney Rock, the Race to the Rock is a challenging 5k run or 25-mile bike race that climbs 900 feet in the last 3 miles (a 7-9% grade) to finish at the base of Chimney Rock. The rewarding 75-mile views from the finish line overlooking Lake Lure are enough to take your breath away… or what's left of it! This is the ONLY TIME you can ever run or bike up to Chimney Rock.
Friday, August 9, 5:30 p.m. - 8:00 p.m.
WNC Nature Center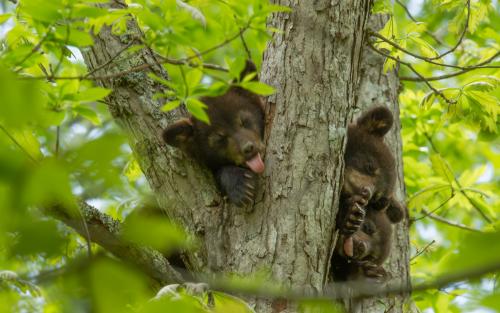 Get an up close view of an awesome bear enrichment activity with Uno and Ursa, the resident black bears at the WNC Nature Center. This ticketed event also features drinks from local a local brewery, music, and food trucks.
Concerts in the Park
Saturday, August 10, 7:00 p.m. – 9:00 p.m.
Biltmore Park Town Square
Grab a blanket and head out to Cecil Park, the green space in Biltmore Park near Hickory Tavern and Brixx Wood Fired Pizza. The Big EZ's, will be joining us to play Old School New Orleans R&B Swing tunes! Enjoy two full hours of live music, dancing and fun - free for everyone!
Light Up The Night 5K Run
Friday, August 9, 7:30 p.m. - 9:00 p.m.
Western North Carolina Rescue Ministries
Take part in Asheville's first-ever Light up the Night 5K. This glow-in-the-dark nighttime run will have people running the streets of the historic Montford neighborhood wearing flow swag. All proceeds will help provide warm meals, safe shelter, and medical care to those in the Western North Carolina community in need.
Friday, August 9, 10:00 a.m. – 12:00 p.m.
Blue Ridge Parkway Mile Marker 395
Join Parkway rangers for an easy, 2-mile round-trip hike. The National Park Service is just one of several organizations taking care of our mountains. Learn about the beginnings of the Forest Service and other stewards of the land dedicated to caring for our bio-diverse region Meet at the long gravel pull-off at Milepost 395 (approximately 1 mile south of NC 191). Bring water, wear good walking shoes, and be prepared for changeable weather.