Things to Do in Asheville This Weekend -- August 18-21, 2017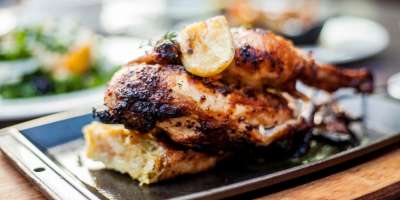 It's the final countdown to the historic Total Solar Eclipse! In Asheville and throughout the mountains there are big eclipse celebrations planned leading up to, and on, eclipse day (Monday, Aug. 21).
While there is a lot planned around the eclipse, there are many other great events going on in Asheville this weekend. Here's what's happening in town from a delicious festival all about wine and food, to a huge lakeside party celebrating the 30th anniversary of a cult-classic film.  
Friday (Aug. 18) and Saturday (Aug. 19)
1-5 p.m. (Friday), 1-5 p.m. and 6-8 p.m. (Saturday)
Pack Square Park and Renaissance Hotel, Asheville
Discover the finest wines, exceptional craft beers and handcrafted artisanal foods for your palate-pleasing indulgence! The Asheville Wine & Food Festival is a culinary weekend of food, drink and fun set outside in the sun at downtown Asheville's Pack Square Park. As a special treat, enjoy the Sweet Savory event Saturday night at the Renaissance Hotel Event Center when the festival brings together sweet desserts, savory restaurant dishes and great wines from 4-7 p.m.
Saturday (Aug. 19) and Sunday (Aug. 20), Noon-10 p.m.
Salvage Station (468 Riverside Dr.), Asheville
On the banks of the French Broad River, relax with two days of music, food, and brews at the River Valley Blues Festival. Headlining the full lineup of performances are Grammy-nominated artist Janiva Magness and 2010 International Blues Challenge winner, Grady Champion. Tickets are $25 for one day or $40 for the weekend.
Friday (Aug. 18) and Saturday (Aug. 19)
Lake Lure, N.C.
Have the time of your life at Lake Lure celebrating the 30th anniversary of the cult-classic movie Dirty Dancing! Much of the film was shot at Lake Lure, about 25 miles from downtown Asheville. Experience the memories all over again by trying your hand at the famous "Lake Lift," taking dance lessons to help you groove to the movie's iconic songs or challenging yourself to carry a watermelon. The festival kicks off Friday night with live music and an outdoor screening of the film. The heart of the festival is Saturday with an after party Saturday night that features a 10-piece band and cookout.
Saturday (Aug. 18) and Sunday (Aug. 19), 10 a.m. – 6 p.m.
Leicester, N.C. (various locations)
Just 15 minutes northwest of downtown Asheville, you'll find the countryside community of Leicester, with its rolling hills and mountain views. Leicester is home to many of the area's talented artists. During the Come to Leicester Studio Tour, 25 artists open their studios to give you the opportunity to learn about their work and to be inspired. The artists utilize a variety of mediums including painting, iron work, wood work, textile, pottery, jewelry, aroma therapy candles and brooms. There are 14 stops on the self guided tour, click HERE for a downloadable map!
----
Photo credits: Food photo by Emily Chaplin. Dirty Dancing photo by Frantz Photography, courtesy the McConnell Group. Art photo courtesy Come to Leicester Studio Tour advisory board.