Things to Do in Asheville This Weekend -- April 19-21, 2019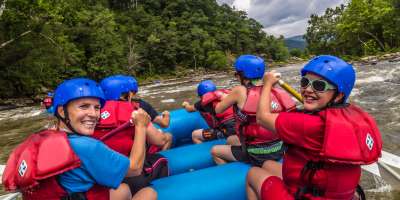 There are a lot of events happening around Asheville this weekend. Multiple Easter egg hunts, comedy shows, and festivals are planned all around town. This busy weekend is just the beginning of a packed schedule of spring events.
Plan your trip to Asheville by utilizing our easy-to-use search feature to check room availability and rates at Asheville area accommodations. And, you can check events for any date by using our events calendar search.
Celebrate Earth Day
The beauty of the surrounding Blue Ridge Mountains makes Asheville a perfect place to celebrate Earth Day, and there are some great events to do just that. On Friday, at The Collider, check out an exhibit called In the Midst: Environmental Imagery from the Asheville Art Museum, which illustrates the inherent grandeur and beauty of nature as well as the human impact on the environment.
On Saturday, the 5th Annual Earth Day Kid's Festival takes place at Salvage Station. This free event will offer environmental education, arts, games, performances, and crafts. Saturday evening, the celebration at Salvage Station continues with a clean water benefit concert with a performance by Rising Appalachia, as seen in the photo to the right.
Looking for other ways to celebrate Earth and the great outdoors? Thanks to recent spring rainfall, the rivers will be raging this weekend, which is perfect timing for two big events at the Nantahala Outdoor Center. First off is their Spring Fling event on Friday, which includes paddling events, live music, and food. On Saturday, the festivities at Nantahala continue with their Live Like Maria Freestyle Classic. Here you'll find learning clinics appropriate for all ages and skill levels, and a judged freestyle competition.
Cheers to All Things Craft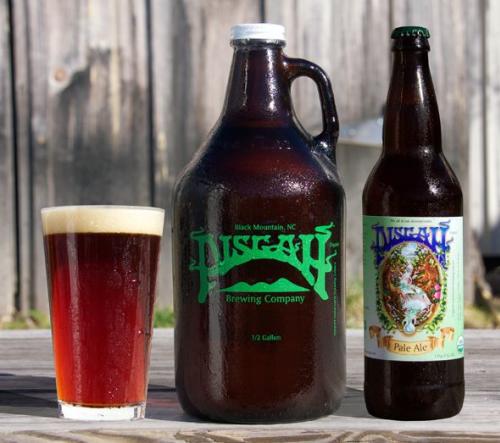 Celebrating their 14th year, Pisgah Brewing Company is throwing a birthday bash at their brewery in nearby Black Mountain. Live music by Keller Williams Grateful Grass featuring Love Canon, John Medeski's Mad Skillet, and KNOWER will be playing on the outdoor stage. Multiple food vendors will be on hand, and plenty of organic craft beer will be flowing from the taps.
From beers to ceramics, Asheville is a hub for all things craft. This weekend explore all aspects of the city's craft culture on the Craft City Food and Art Tour. This special walking tour, led by a local expert, will provide you with an inside look into the area's art scene with live craft demonstrations. Taste local beers, sip craft cocktails, and meet the makers that make Asheville a craft city.
Top Easter Events This Weekend
Easter Egg Hunt
Sunday, April 21, 9:00 a.m. - 4:00 p.m.
Biltmore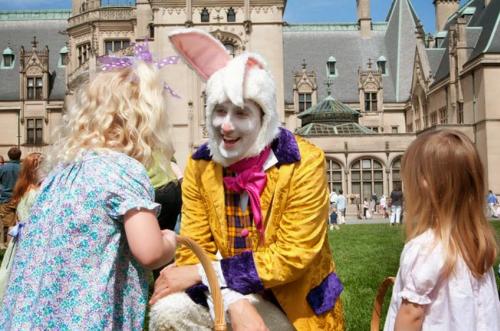 The Easter Rabbit makes his annual appearance on Biltmore's Front Lawn on Easter Sunday. Highlighting the day are the grand Easter Egg Hunts. Children 9 and younger may attend the hunt for free when accompanied by an estate pass holder or a ticketed adult.
Saturday, April 20, 2:00 p.m. - 5:00 p.m.
Pack Square Park
This annual event offers age-specific Easter egg hunts, an opportunity to meet the Easter Bunny and other fun events for the kids. Plan to visit downtown Asheville on Saturday to join in the fun.
Easter Egg Hunt
Sunday, April 21, 12:00 p.m. - 3:00 p.m.
Hickory Nut Gap Farm
Hickory Nut Gap Farm is the perfect place to celebrate Easter!  They have baby chicks to hold and view, baby farm animals to say hello to, and the Easter Bunny will be hopping around for photo opportunities.
Easter Brunch
After hunting for all of those Easter eggs, you need to refuel with some eggs benedict. Here are some local restaurants serving up Sunday brunch.
Roux - 11:00 a.m. - 2:00 p.m. - Located at the Hilton in Biltmore Park. Huge Easter menu with regionally-sourced goodies.
Battery Park Book Exchange - 1:00 p.m. - 3:00 p.m. - Jazz brunch at the Grove Arcade.
Princess Anne Hotel - 11:00 a.m. - 3:00 p.m. - Southern style with scratch made menu options.
Jargon - 11:00 a.m. - 2:00 p.m. - Live Jazz Music. Reservations are recommended.
Post Brunch Blues at Archetype - 4:00 p.m. - 7:00 p.m. - Weekly blues jam session right after brunch.
The Sunday Social Club - 4:00 p.m. - Pack's Tavern - Live music on the patio.
Live Entertainment
Explore Asheville's music, arts, and entertainment scene will some of these best bets this weekend.
Southern Culture on the Skids with the Zealots
Saturday, April 20, 9:00 p.m.
The Grey Eagle Music Hall and Pub
Southern Culture On The Skids has been consistently recording and touring around the world since its inception in 1983. Their music has been featured in movies and TV, and used to sell everything from diamonds to pork sausage, and their legendary live shows are a testament to the therapeutic powers of foot-stomping, butt-shaking rock and roll.
Bettman & Halpin, Americana Songs & Stories
Friday, April 19, 7:00 p.m.
Isis Restaurant and Music Hall
Bettman & Halpin's concerts combine high-energy upbeat bluegrass/roots inspired compositions, beautiful ballads with soaring vocals and heartfelt lyrics, and groovy feel-good songs that audiences will be singing in their heads for weeks thereafter. They have become as known for their storytelling and playful banter as well as for their hooky whole-hearted songwriting and instrumental wizardry.
Asheville Vaudeville
Sunday, April 21, 8:00 p.m.
The Grey Eagle Music Hall and Pub
A very special holiday confection-themed show, hosted by her Royal Highness of Burlesque, Queen April! This promises to be a sweet, fluffy treat of a show that will raise your dead soul from its tomb of bland entertainment. Put on your Sunday finest for a "Peepin" good time! Ages 18 and up.
Stand Up Comedy
Asheville's comedy scene continues to shine a spotlight on many regional and nationally acclaimed comedians. This weekend, check out one of these great shows happening around town.
Shane Torres
Friday, April 19, Early and Late Show
LaZoom Comedy Tours
Shane Torres is a stand up comedian and writer. You may have seen him in the background on Last Comic Standing or acting on IFC's Comedy Bang Bang. He has also been part of Montreal Just For Laugh's New Faces in 2013 that same year. Shane was also one of Comedy Central's Comics to Watch in 2012 and his Comedy Central half hour premiered in 2017.
Also check out...
Comedy Night – Noble Kava – Friday, April 19, 9:00 p.m. – 12:00 a.m.
Comedy Night Cory The Gardener & Friends – Vintage Kava – Saturday, April 20,  9:00 pm. - 11:00 p.m.