Things to Do in Asheville This Weekend -- April 12-14, 2019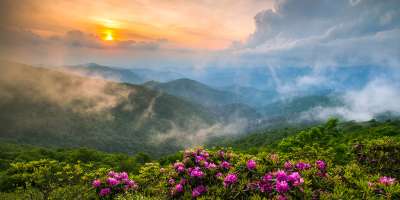 This weekend Asheville is hosting a variety of events celebrating food, wine, and handmade crafts – all set to the backdrop of beautiful spring blooms. Take advantage of this colorful time of year and visit the most spectacular gardens in the region, and don't miss the annual Biltmore Blooms, which showcases thousands of beautiful tulips across the estate.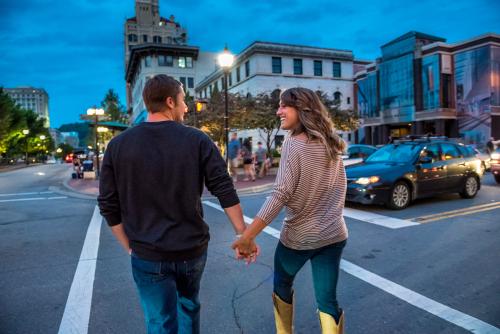 The streets of downtown Asheville are also in bloom. Be sure to visit the numerous independent bookstores, boutiques, and restaurants lining the streets in our walkable city center, and visit the South Slope neighborhood to discover a hub for Asheville's beer scene, art galleries, and nightlife. If you're looking for fun ways to explore and learn more about Asheville, then check out our roundup of eight great tours for spring.
If you're planning a trip, then be sure to check out our easy-to-use search feature to find out room availability and rates at Asheville area accommodations, and check events for any date by using our online events calendar search.
Here's a look at what you can enjoy this weekend in and around Asheville.
Top Events This Weekend in Asheville, NC - - April 12 - 14, 2019

Asheville Bread Festival
Saturday - Sunday, April 13 - 14, 9:30 a.m. - Until
New Belgium Brewing
Get ready to nosh on the area's best sourdough, ciabatta, rye, and just about every other type of naturally leavened bread. The 15th annual Asheville Bread Festival is celebrating the region's best bakeries, mills, and purveyors of bread-related products with an artisan bread fair this Saturday, April 13 from 9:30 a.m. – 2:00 p.m. at New Belgium Brewery. There are also numerous workshops planned to help you learn tips and tricks for bread making in your kitchen at home.
Wine Release Party
Saturday, April 13, 12:00 p.m. - 10:00 p.m.
plēb urban winery
Also on Saturday, and right down the street from the Bread Festival, plēb urban winery is having a wine release party. More than ten new, small batch, craft wines will be available, and all of them are made with grapes grown in Western North Carolina. Food trucks, a pop-up shop, and a blind tasting are all planned. Asheville has a robust wine scene, including the most visited winery in the country. Here are some other places to get a taste.
Potters of Madison County Show
Saturday, April 13, 9:00 a.m. - 4:00 p.m.
Marshall High Studios
Discover beautiful handmade pottery created by some of the finest ceramic artists in the southeast and beyond. This market will showcase a diverse array of wares, both functional and sculptural. You'll find earthy wood fired flasks, bright and whimsical dessert plates, hand built lamps and vases, ceremonial tea ware and everything in between. This event is free to attend.
Live Entertainment
Asheville's stages come alive each weekend with some of the best in local, regional and national acts. From music to multicultural performances, here are some best bets this weekend.
An Evening with David Sedaris
Sunday, April 14, 7:00 p.m.
Thomas Wolfe Auditorium
Join best-selling author and NPR contributor, David Sedaris for an evening featuring all-new stories, an audience Q&A, and a book signing. With sardonic wit and incisive social critiques, Mr. Sedaris has become one of America's pre-eminent humor writers. The great skill with which he slices through cultural euphemisms and political correctness proves that Sedaris is a master of satire and one of the most observant writers addressing the human condition today.
Asheville Wordfest: Healing the Soul of Appalachia
Friday - Sunday, April 12 - 14, Various Times
Lenoir-Ryne University Asheville
Asheville's premiere literary festival celebrates its 11th year with readings, creative writing workshops, and lessons from inspirational poets, writers and storytellers. Wordfest invites audiences and participants to venture deeply into spaces of tension and complexity in search of possibility.
LaZoom Comedy Night: Holly Lynnea
Saturday April 13, 9:00 p.m. - 11:00 p.m.
LaZoom Room
Holly Lynnea is a comedian, writer, and actress from Louisville, KY. Charming and unapologetic with a wicked repartee, she has performed in theaters, comedy clubs and colleges, across the US and Canada. She is a writer on Kevin Hart's new Laugh Out Loud network series, "YOU LOOK LIKE", was a semi-finalist for StandUp NBC, and made her television debut on "Laughs" on FOX.
Hit the Dance Floor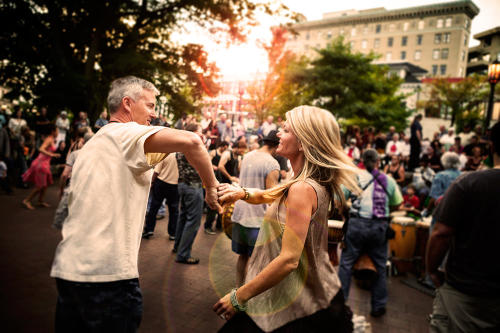 When the sun sets over the western mountains, Asheville's dance floors light up. Groove to the sounds of the Friday night drum circle, hit up a nightclub, or find live bands playing at local breweries and bars around town. Check out our list of places to dance in town.
Spring Fever Dance Party
Friday, April 12, 9:00 p.m.
Fleetwood's
This West Asheville hot spot is hosting a dance party in their Rock-n-Roll chapel. This offbeat wedding venue doubles as a venue for live music, stand-up comedy, and cult-favorite movies. DJ Dagger Moon will be on deck, and there's no cover charge.
Also check out…
DJ MoTo – Dance Hits - Friday, April 12, 9:30 p.m. - Pack's Tavern – No cover!
Rotating DJ sets – Friday, April 12 & Sunday, April 16, 9:00 p.m. – 12:00 a.m. – Imperial Life
Theatre & More
Asheville has a strong bohemian spirit and a vibrant theater scene. While you're here, make plans to attend one of this stellar stage showscurrently running.
Alice in Wonderland
Friday & Saturday, April 12 - 13, 7:30 p.m. & Sunday, April 14, 2:30 p.m.
Asheville Community Theatre
A journey into a world of complete illusion! All the familiar characters from Lewis Carroll's famed Victorian fairy tale are here: Alice, The Mad Hatter, The White Rabbit, Tweedledee and Tweedledum, The Red Queen, and The Cheshire Cat!
Winter is Coming!
The final season of HBO's hit show Game of Thrones airs this Sunday. If you're visiting and don't want to miss the big premiere, then you're in luck! There are some viewing parties at venues around town including District Wine Bar, Jack of the Wood, and Banks Ave. Bar.