The Ultimate Guide for AVLFest 2023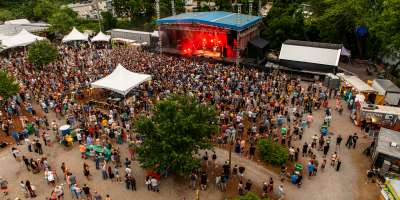 For four days in August, Asheville will become the center of the musical world.
The inaugural AVLFest will take place throughout the city from Thursday, Aug. 3 to Sunday, Aug. 6, featuring over 150 musical acts in 20+ venues during the historic event.
Presented by Wicked Weed Brewing and Worthwhile Sounds, AVLFest offers a unique array of local and national artists from bluegrass, Americana, electronica, hip hop and rock. 
With a spotlight on the community's diverse music and arts scene, AVLFest will fill area concert halls, clubs, and outdoor venues with exceptional talent that includes headliners Watchhouse (formerly Mandolin Orange), Kurt Vile and Violators, Scott McMicken of Dr. Dog, Niki Lane, River Whyless, Toubab Krewe, a 25th year reunion show for The Blue Rags, Empire Strikes Brass, Amanda Ann Platt & The Honeycutters and much, much more.
"I'm really excited to see this, because I can't think of something of this scale that has ever happened in Asheville," shared Amanda Ann Platt. "I think Asheville is ready for something like this. It's the next step in the evolution of our music scene."
That talent will be featured in Asheville's most popular venues like the Salvage Station, Orange Peel, The Grey Eagle, Highland Brewing and Asheville Music Hall. Think Austin's SXSW with better weather and local brews alongside gorgeous mountain views.
"It's time for Asheville to stand out as a music town," said local musician and AVLFest performer, Anya Hinkle. "This is our moment."
Here's what you need to know before taking part in AVLFest 2023:

How to attend AVLFest
Fans must purchase a four-day festival pass to gain access to all the concerts and venues in Asheville.
Regular admission is $100 with a maximum of six tickets per purchase and $250 for VIP access.
Performance showcases will take place throughout the week with wristbands granting passholders entry to 20+ Asheville venues, discounts at numerous local retailers and restaurants and presale access and discounts to AVLFest's headliner standalone events. Those standalone events, with the exception of Watchhouse and Kurt Vile and the Violators, has yet to be released. 
More artists will be announced on Wednesday, April 19, followed be another round of artist announcements at the beginning of May. A tentative schedule release is set for July 1.
Once purchased, a festival pass will be exchanged for a festival wristband upon arrival. Proof of purchase and corresponding identification will be required at check-in. The date and location of wristband kiosks will also be announced by July 1.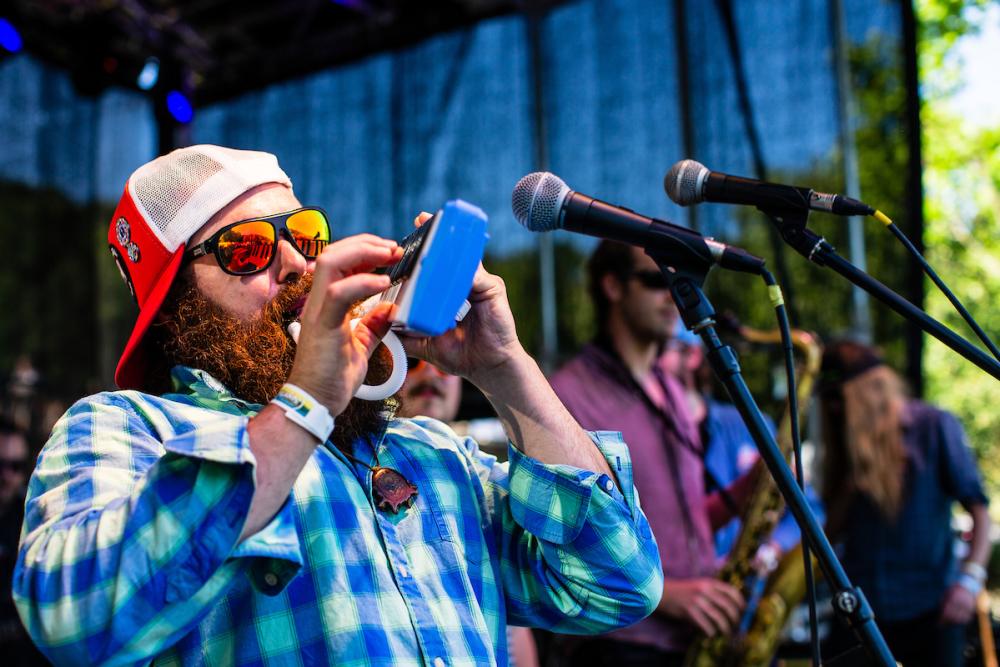 Six under-the-radar shows to check out at AVLFest
With so many artists and bands featured over four days at AVLFest, it can be hard to discover those diamond in the rough shows. Luckily, we've created a Spotify playlist to help with that. But after extensive listening, here are six under-the-radar shows you won't want to miss.
*Showtimes and locations have yet to be released.
Ashley Heath: With a voice often described as "velvet soul," Asheville songwriter Ashley Heath has been winning over Americana music lovers since she burst on the scene in 2015. Currently on tour in support of her sophomore album "Where Hope Never Dies," Heath delivers a signature blend of sultry blues and rock n' roll anthems.
Malcolm Holcombe: A natural storyteller, Malcolm Holcombe has put out 17 solo albums since 1994. His unique vocals offer shades of Johnny Cash and John Prine.
5j Barrow: A mainstay at Asheville's Downtown One World Brewing, 5j Barrow blends heartfelt lyrics and sultry harmonies to create an engaging musical experience that will get your toes tapping.
C Shreve the Professor: With performances alongside hip-hop greats like Big Boi, Lupe Fiasco, Raekwon, Big K.R.I.T and Talib Kweli, C Shreve the Professor is known for his energy during live performances. Oh, and he really is a professor, formerly teaching biostatistics for over a decade.
Rahm Squad: Rahm Squad is the heart and brainchild of Asheville-based producer/songwriter/guitarist Ram Mandelkorn. Blending elements of indie-rock, funk, world-music and soul, Rahm Squad grooves hard, delivering compelling songs in a lush, vibrant soundscape.
Anya Hinkle: Fresh off an international tour, Anya Hinkle returns to Asheville as she continues to share her Appalachian roots revival. A mainstay of the local music scene, Hinkle's music is stepped in folk and bluegrass that includes vivid storytelling, vibrant musicianship and arresting honesty.
Participating venues include (listed in order of capacity): Salvage Station, Highland Brewing Company, The Outpost, Burial Beer's Forestry Camp, The Orange Peel, New Belgium Brewing, The Grey Eagle, Wortham Center for the Performing Arts, Asheville Music Hall, Wicked Weed Brewing's Funkatorium, One World West, The One Stop, Jack Of the Wood, 27 Club, The Odd, Fleetwood's, The Cork and Keg, Alley Cat, French Broad River Brewery and more to be announced. 
How AVLFest is giving back to Asheville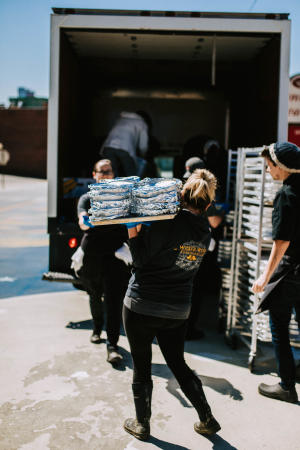 In accordance with AVLFest's commitment to the community, the festival will partner with several Asheville nonprofits including RiverLink, Black Wall Street, Homeward Bound and Campaign for Southern Equality.
The festival will raise both awareness and proceeds for these causes by donating a portion of ticket sales directly to the organizations.
"All four of our non-profit partners are things that we feel strongly need support in Asheville and need attention as much as financial support," AVLFest co-founder Jeff Whitworth said. "We want to make sure people know all the good that those organizations are doing for our community."
To purchase tickets and view the entire AVLFest lineup, click here.
Updated May 24, 2023