The Top Asheville Experiences According to Our Fans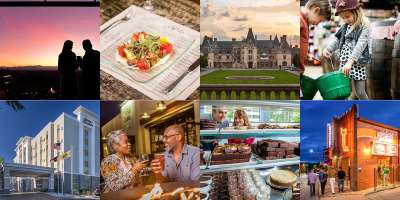 We asked our fans to share their favorite Asheville experiences in eight categories ranging from the outdoors to dining to music venues. You responded in droves, submitting thousands of nominations for Asheville's top experiences. The responses were submitted as part of our Asheville Ultimate Top 8 Getaway Giveaway.
We tallied all those nominations and present to you the winning Asheville experiences in each of the contest's categories.
Stay tuned to our social media pages and our web site for more in depth features on the Asheville experiences our fans say you can't miss on your next visit to Asheville! 
Top Outdoor Adventure or Trail: Biltmore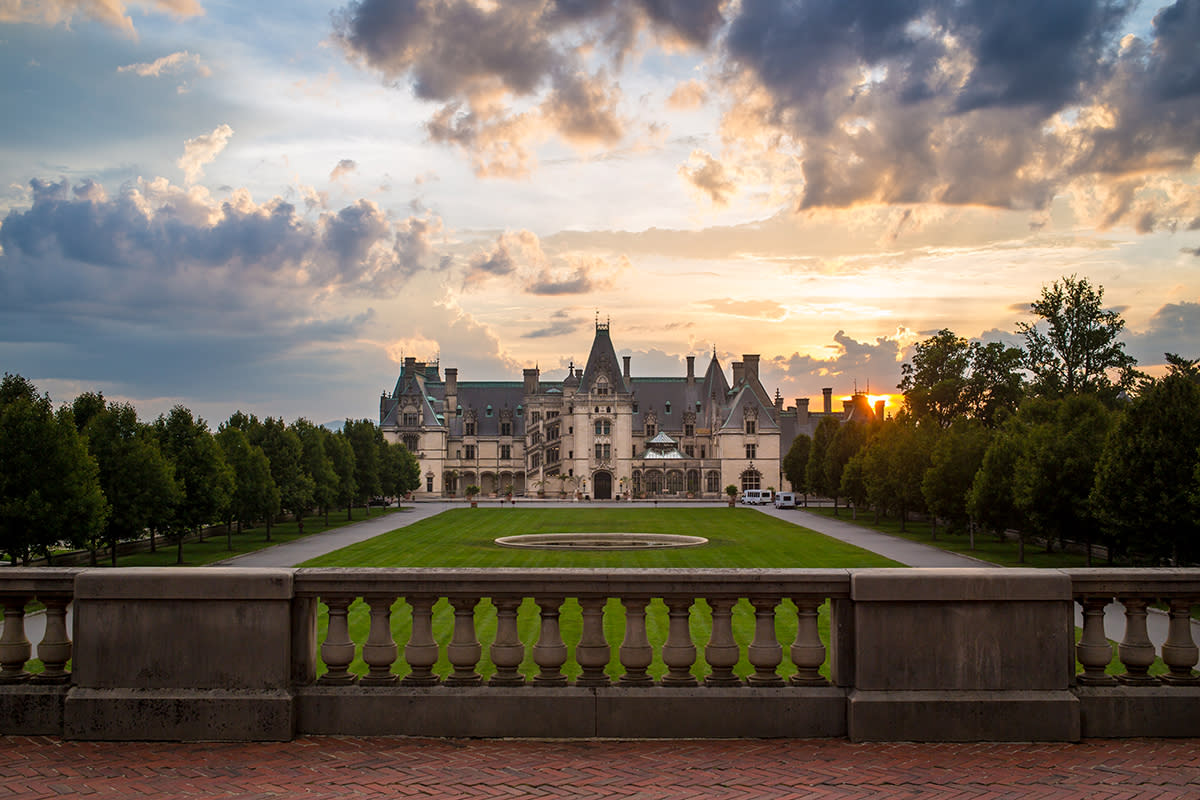 1. Biltmore
2. DuPont State Forest
3. Blue Ridge Parkway
4. Craggy Gardens Pinnacle
5. North Carolina Arboretum
6. Chimney Rock State Park
7. Navitat Canopy Adventures
8. River Rafting on French Broad and Nantahala
Top Place to See Live Music: The Orange Peel
1. The Orange Peel
2. The Grey Eagle
3. Isis Restaurant and Music Hall
4. Biltmore Summer Concert Series
5. Salvage Station
6. Highland Brewing
7. Harrah's Cherokee Center- Asheville/Thomas Wolfe Auditorium
8. 5 Walnut Wine Bar
Top Place to Have a Craft Beer: Wicked Weed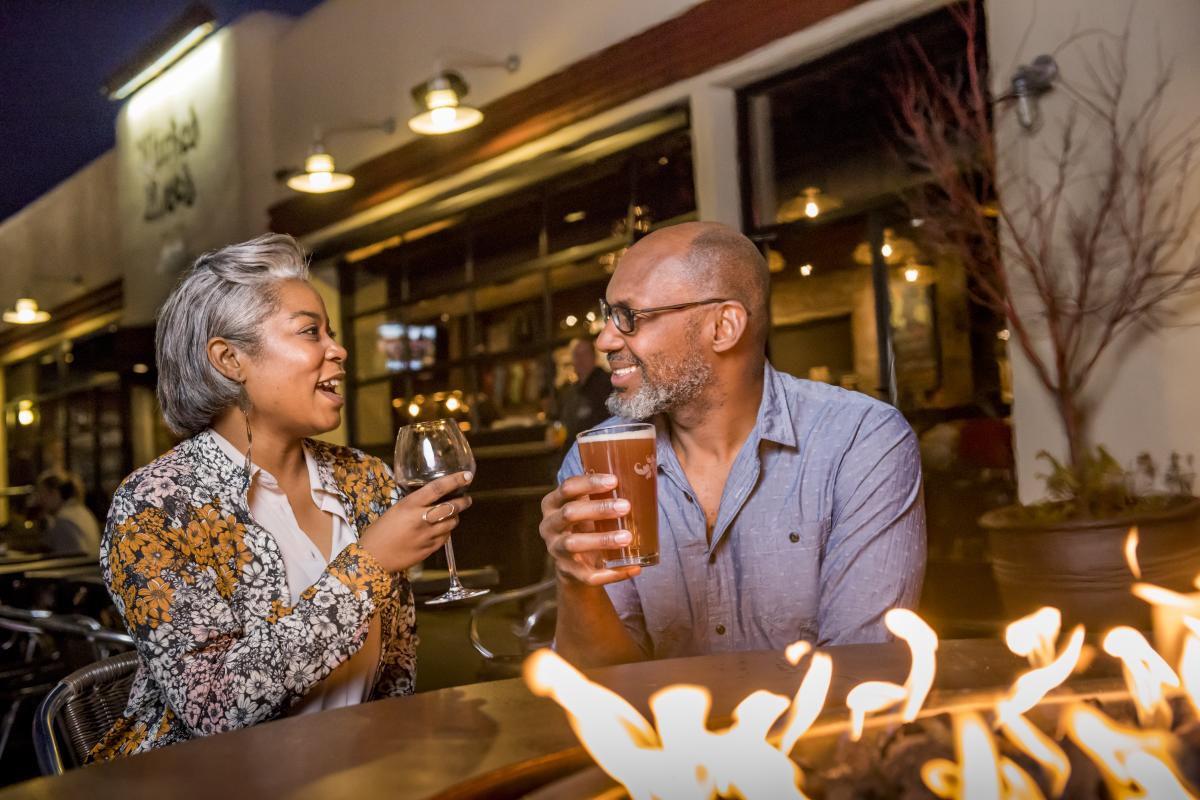 1. Wicked Weed Brewing
2. Burial Beer Co.
3. Sierra Nevada Brewing
4. Highland Brewing Co.
5. Asheville Brewing Co.
6. Catawba Brewing Co.
7. New Belgium Brewing Co.
8. Thirsty Monk
Top Place to Shop: Mast General Store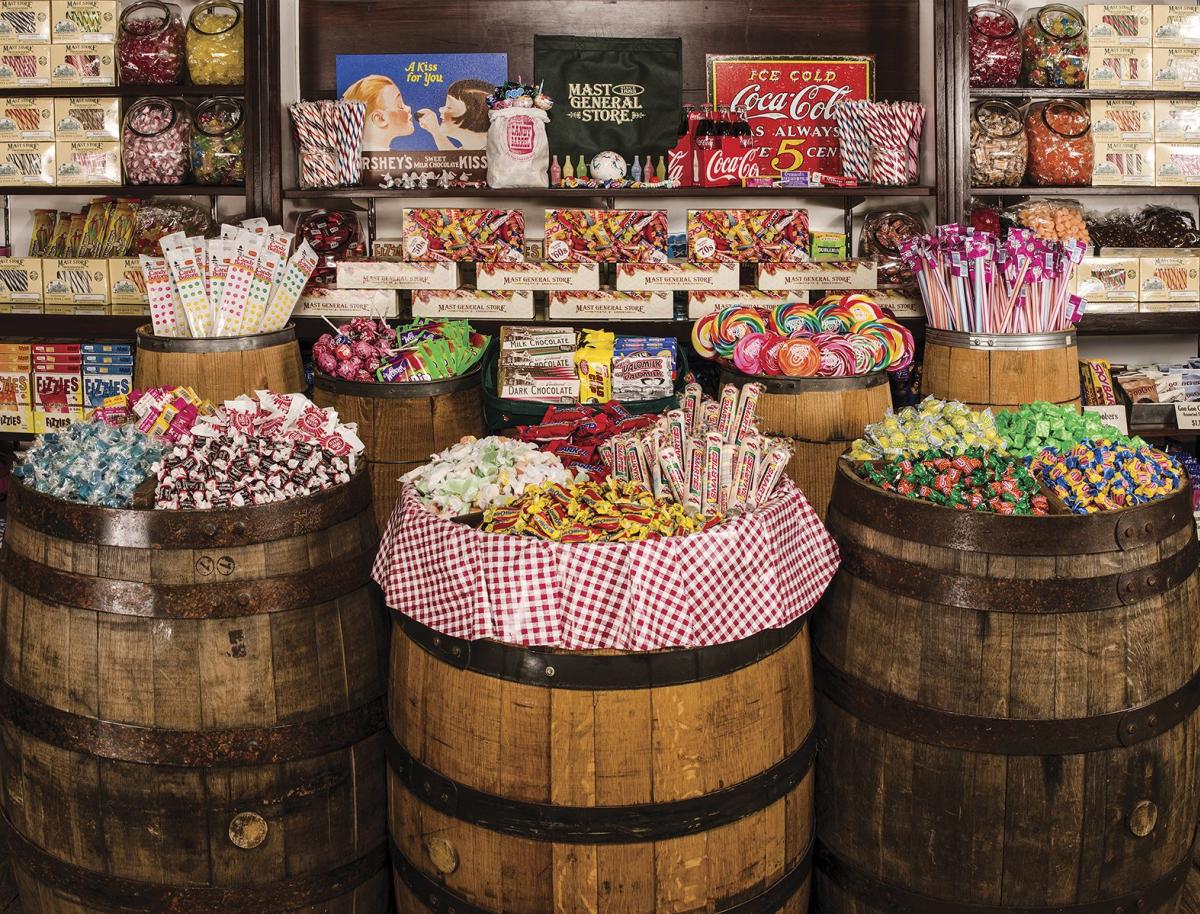 1. Mast General Store
2. Asheville Outlets
3. Grove Arcade
4. River Arts District
5. Tops for Shoes
6. Biltmore Village
7. Downtown Asheville
8. Malaprop's Bookstore
To Place to See the Sunset: The Omni Grove Park Inn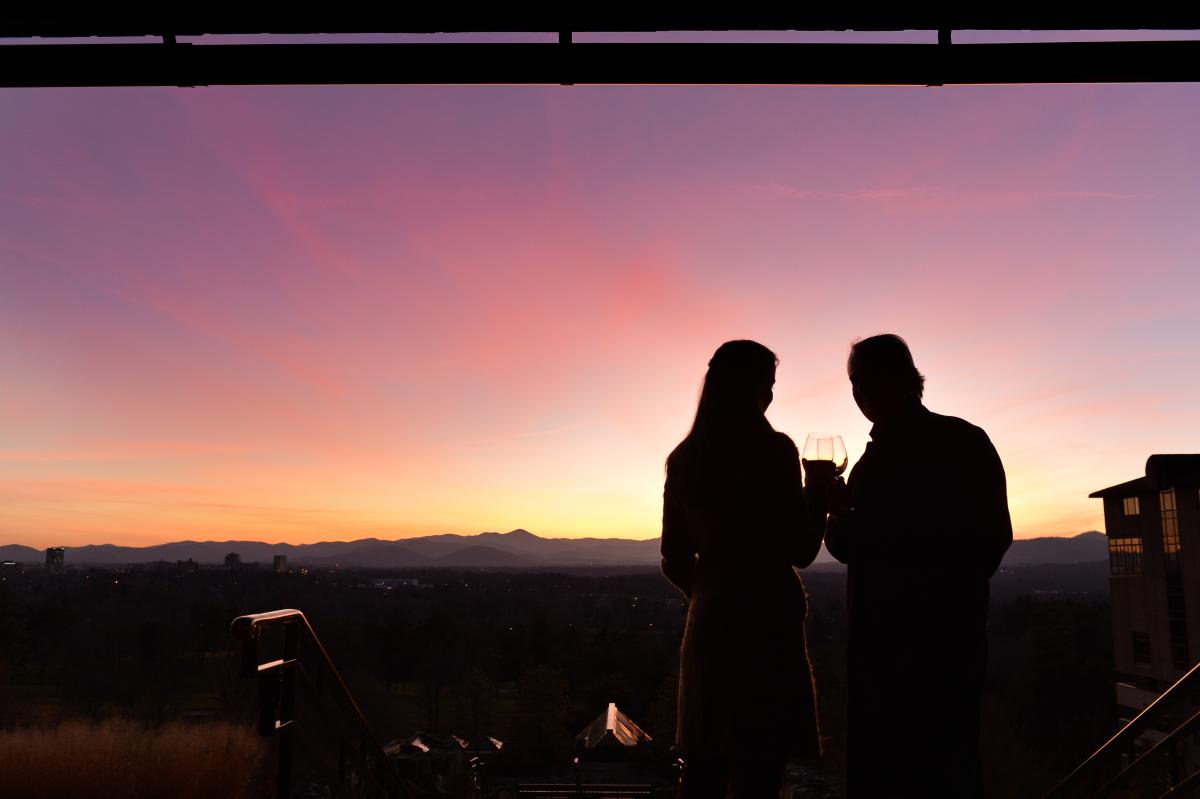 1. The Omni Grove Park Inn
2. Biltmore
3. Blue Ridge Parkway
4. Sky Bar Asheville* (Sky Bar has since closed)
5. Craggy Gardens
6. Max Patch
7. The Montford Rooftop Bar
8. Black Balsam
Top Place for a Sweet Treat: French Broad Chocolate Lounge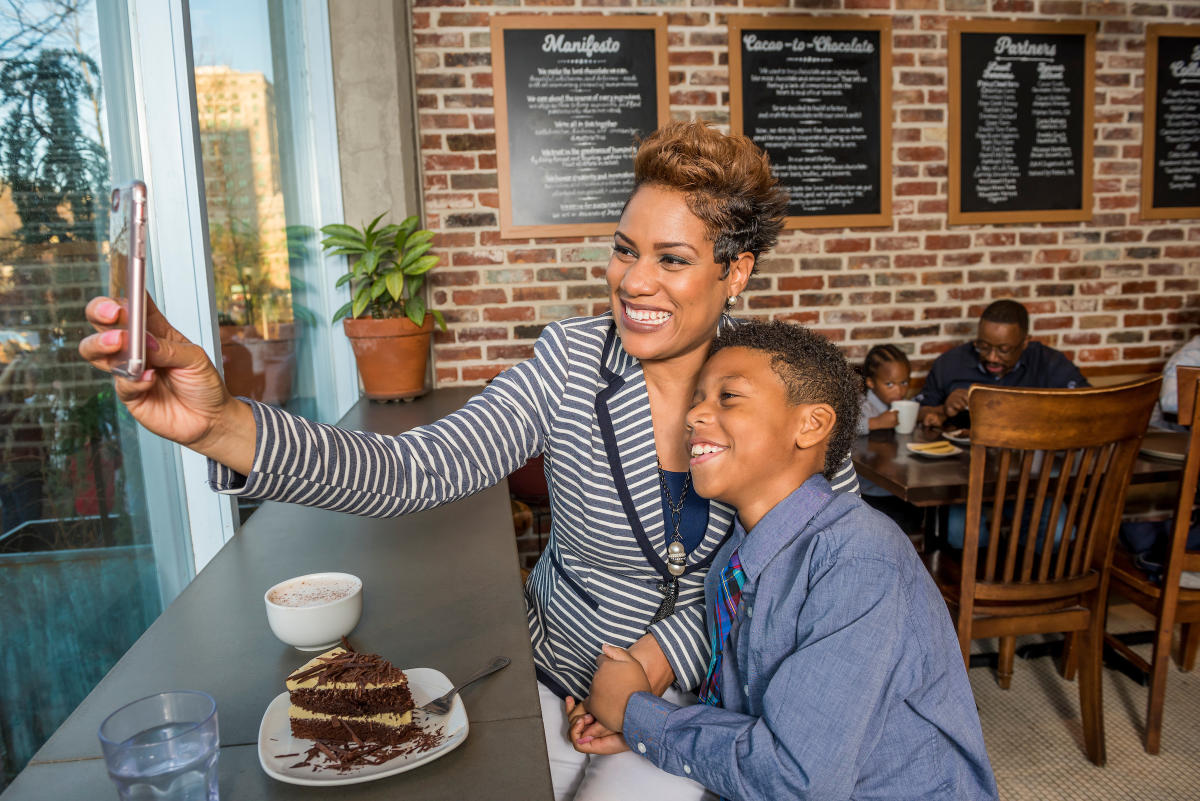 1. French Broad Chocolate Lounge
2. The Chocolate Fetish
3. Sunshine Sammies
4. The Hop
5. Biltmore
6. Old Europe Coffee and Pastries
7. Vortex Doughnuts
8. Kilwins
Top Restaurant: Curate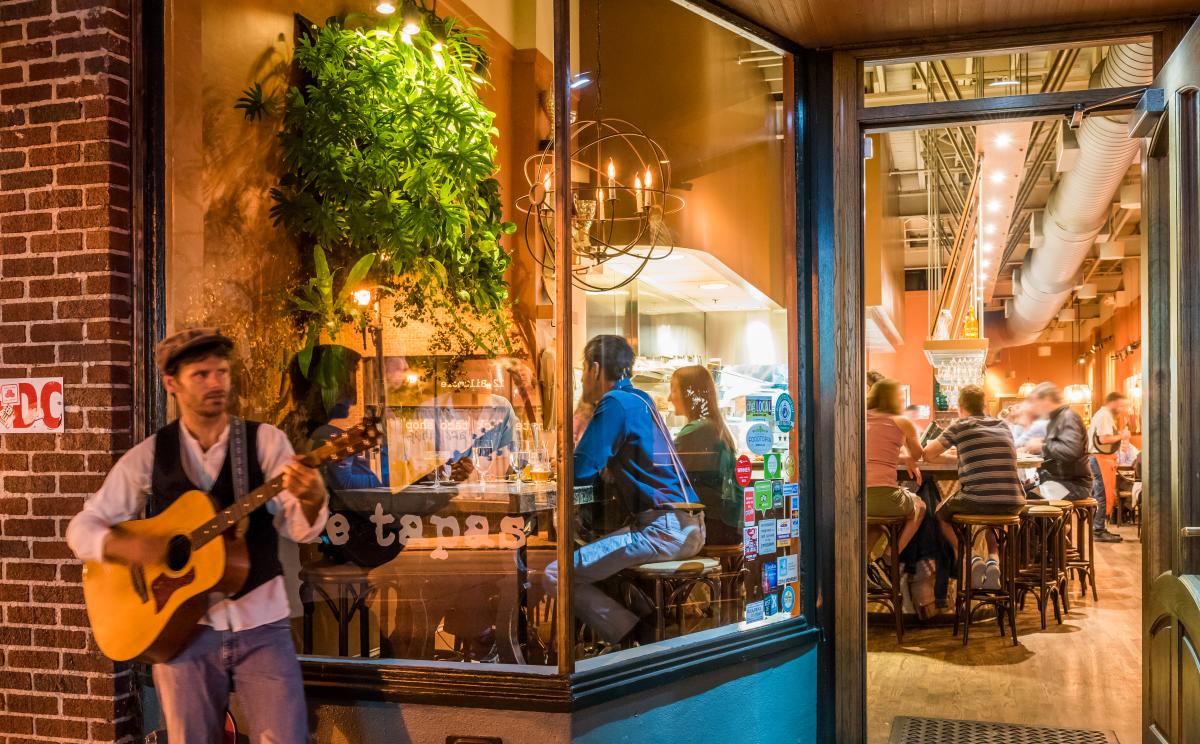 1. Cúrate
2. Tupelo Honey
3. Sunny Point Cafe
4. Corner Kitchen
5. Nine Mile
6. Limones
7. 12 Bones
8. Bouchon
Top Area Attraction or Tour: Biltmore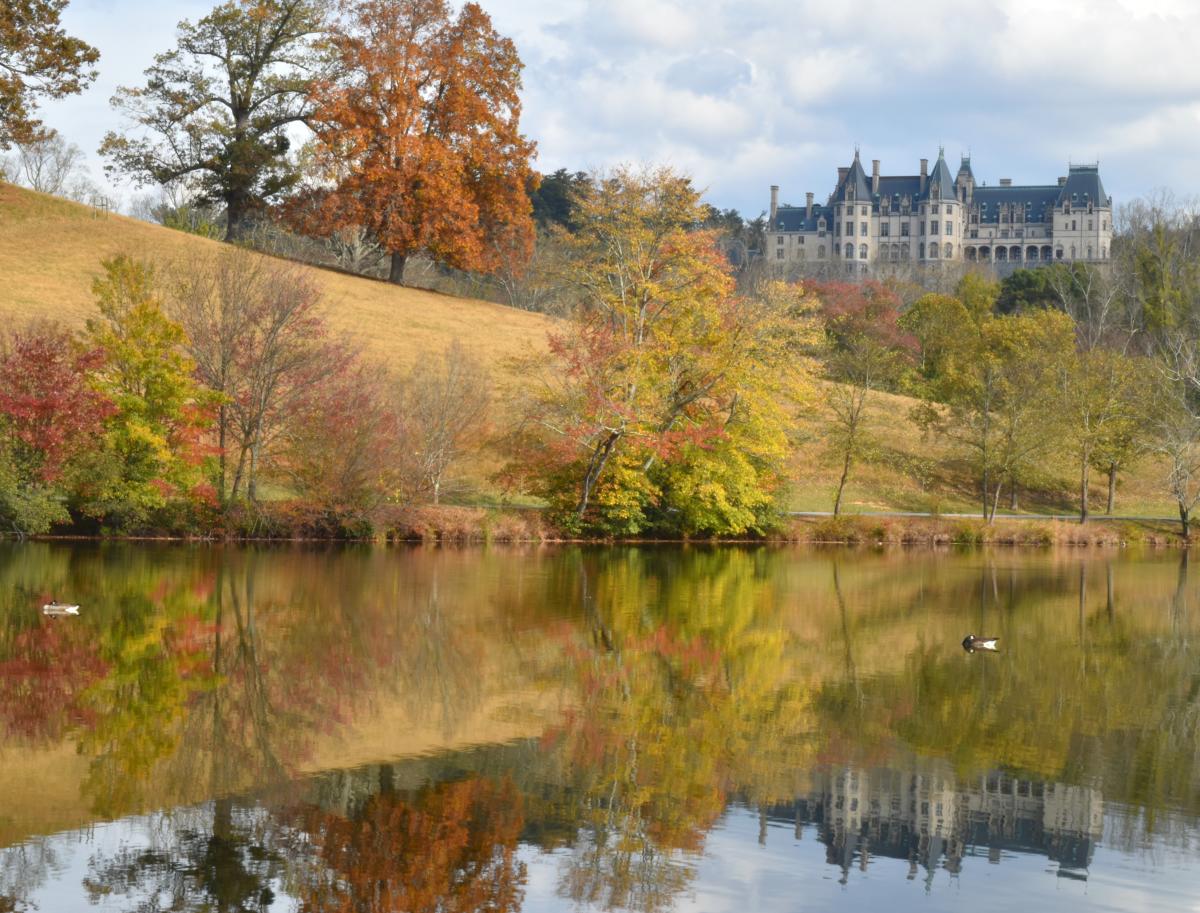 1. Biltmore
2. Navitat
3. LaZOOM Bus Tours
4. Fox and Otter Escape Rooms
5. Gray Line Trolley Tour
6. Blue Ridge Parkway
7. Hood Huggers Tours
8. The Omni Grove Park Inn
---
As part of the social media contest, we selected a grand prize winner who won a prize package that includes accommodations and all of the winning experiences:
First Biltmore photo by Jared Kay. Orange Peel photo by Art Meripol. Wicked Weed photo by Emily Chaplin. Candy photo courtesy Mast General Store. Sunset Terrace photo by Keith Wright. French Broad Chocolate Lounge photo by Art Meripol. Curate photo by Emily Chaplin. Second Biltmore photo by Jason Tarr.
Updated November 9, 2020