The Mountain State Fair Offers New Delights For Family Fun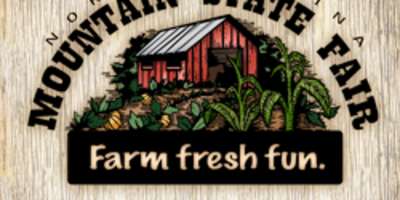 The Mountain State Fair kicks off today at the WNC Agricultural Center. This event runs through September 18 and is one of the largest fairs in the southeast. This year there are a lot of new activities planned. 
From the Mountain State Fair website:
Visitors will find exciting new grounds entertainment to go with plenty of their fair favorites. The Zerbini Family Circus offers up family-friendly fun under the big top with an array of acrobats, trapeze artists, daredevils, circus clowns, dancers, jugglers and animals.
The Kenya Safari Acrobats will amaze with their high-energy show. End-over-end flips, spectacular displays of balance and strength, and choreographed jump roping are all signatures of this troupe, whose members serve as artistic ambassadors for Kenya. Fairgoers will want to catch this daily show near the newly renovated Davis Event Center.
Sept. 9-13, Josh Knotts & Lea will perform extreme illusions and escapes on the Got to Be NC Stage. The magic show features a mix of illusions, theater and comedy that will have fairgoers asking, "How'd they do that?"
Sept. 14-18, Mike Bishop, a comedy hypnotist, will entertain fairgoers on the Got to Be NC Stage. Bishop encourages audience participation and through the power of hypnotic suggestions he will have people impersonating Elvis and doing other entertaining skits.
Drew Exposition returns to provide the thrilling midway rides and games for visitors to enjoy. The Bojangles Music Stage will host local and regional bands and performers for daily shows. In addition, the Mountain Music Competition that runs Sept. 8-17 offers more great entertainment.
September 9, 2011