The Countdown is on to Moogfest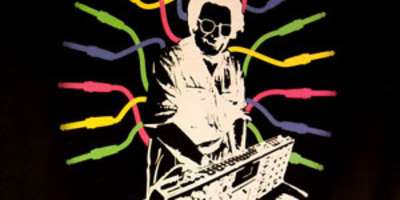 Prepare yourself for a big announcement. The people behind Moogfest have placed a countdown on their website counting down to... well, we don't know yet. Last year's inaugural festival held on Halloween weekend was an amazing experience for everyone who attended. Multiple venues across the city of Asheville hosted artists such as Big Boi, Girl Talk, Pretty Lights, Massive Attack and MGMT. The festival also included panels and a hands on Moog lab where people could experiment with Moog theremins, guitars and more.
The festival is a celebration of Bob Moog (rhymes with Vogue), creator of the synthesizer and a pioneer in the music industry. In the words of Rob Garza from Thievery Corporation, "the name itself, Moog, everywhere around the world resonates with musicians." Bob lived in Asheville and the Bob Moog Foundation is constructing with a new headquarters, a Moogseum of sorts, being constructed near downtown.
Watch the
Moogfest site
(and this blog) for more details!
May 26, 2011