The Avett Brothers Asheville Itinerary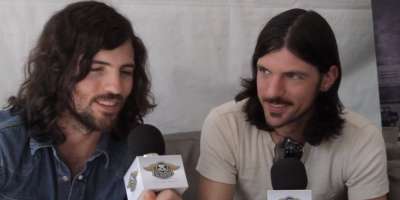 The Avett Brothers Tell Their Favorite Places To Spend Time in Asheville.
How do The Avett Brothers spend their time in Asheville? In a recent interview with Slacker Radio, the duo rattled off a number of their favorite Asheville music venues, restaurants and coffee shops. They also spoke about Asheville's cultural appeal and what makes this mountain mecca such a special place to visit.
Watch the first three minutes of this video to hear where Seth and Scott recommend you visit while in Asheville. If you're one of their loyal stalkers fans, be sure to bookmark this page for the next time The Avett Brothers tour comes through Asheville. If you spot them around town, let us know in the comments below. We'll add them to our list of celebrity sightings in Asheville.
December 11, 2012