Tail End of Leaf Season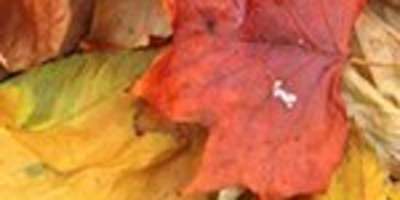 Some fall color still remains in the trees here in Asheville, but leaf season is winding down. While the color show has moved through the Asheville area, the vibrant color continues into lower elevations as Mother Nature's annual show slowly comes to an end.
The Mighty Dogwood

It's not too late to spend a day at The North Carolina Arboretum, where the diversity of plant life and seasonally landscaped gardens ensure a brilliant fall experience. At Biltmore Estate, red oaks continue to display a bold red. Along with them stand maples and sweetgums with a mix of reds, dark purples, and oranges. The most colorful tree is the dogwood, with its blazing orange red leaves.

Vivid colors can also be found at nearby Chimney Rock Park, which peaks late in the season due to its lower elevation. Located in scenic Hickory Nut Gorge, Chimney Rock Park is home to many hiking trails that offer incredible views. Make the most of your hike with these fall hiking tips.
Enjoy Asheville

When the sun goes down, warm up in one of Asheville's numerous cozy cafes or gourmet restaurants. Whatever you're in the mood for, Asheville's got you covered. Check out our extensive list of places to eat. Take a look at the upcoming Asheville Seasonal Sizzle as we gear up for the holiday season.

Insider Tips

Fall Harvest Tailgate Flavors of the Week: At the markets this week you will find fresh squashes, potatoes, mixed greens, pastured pork and lamb, free-range chicken, grass-fed beef, and farm-raised rainbow trout.
Budget Tip: Want to know one of the best ways to save money and find a room in the Asheville area in the fall? Make your first stop the Asheville Visitor Center in downtown Asheville at 36 Montford Avenue.
November 12, 2008