St. Patrick's Slay at the Roller Derby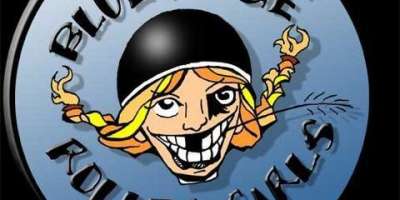 It's a St. Patrick's brawl on wheels! Prepare yourself for a season opening double header as the Blue Ridge Roller Girls prepare to take on the Soul City Sirens on March 12, at the Asheville Civic Center. Also competing on the rink, The French Broads versus the Twin City Derby Girls.
Founded in June of 2006, the Blue Ridge Rollergirls make up Asheville, NC's first all-female, flat track roller derby league. With their popularity and fan base soaring across Western North Carolina, BRRG was officially selected as a WFTDA (Women's Flat Track Derby Association) Apprentice League. WFTDA, the international governing body for women's flat track roller derby, selected Blue Ridge for apprenticeship along with nine other leagues from the United States, Canada and Europe. WFTDA apprenticeship is the entry step to becoming a full membership league in WFTDA making it the "big leagues" for the exploding sport of women's flat track roller derby.
Tickets for the event are $10 in advance/ $12 the day of the bout. Fans under 12 are admitted free and the first bout starts at 5:00 P.M. Halftime entertainment includes the Asheville Hoops Troupe and Fifty Year flood. 
March 10, 2011