Spring Blooms on Show at NC Arboretum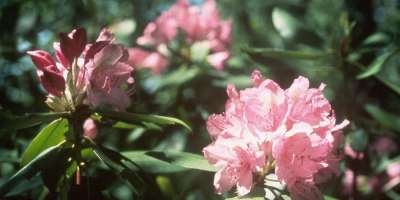 Outdoor enthusiasts, nature lovers and flower aficionados, take note! The North Carolina Arboretum celebrates spring blooms this May with three major flower shows:



American Rhododendron Society's Southeastern Chapter Annual Show, May 1 and May 2: Hundreds of blooms are on display at the Education Center during the show, including many favorite mountain plants. Afterwards, visit the National Native Azalea Collection at the Arboretum to see native blooms in their natural habitat.




Spring Dahlia Tuber and Cuttings Sale on May 8 and May 11: The Carolinas Dahlia Society and the NC Chrysanthemum Society celebrate the season with their Learning from Dahlia and Mum Society experts. Learn how to produce plants with show quality blooms. Chrysanthemum Cuttings will be for sale on May 8; tubers and dahlia plantlets will be for sale on May 11.




Asheville Blue Ridge Rose Society's Annual Exhibit on May 29 and 30: Roses of every color and size are featured during the exhibit with educational programs rounding out the event. A rose sale will be held in conjunction with the exhibition, which will include the sale of rose fertilizer and soil amendments.
Shows and events are free for Arboretum Society members or for daytime guest who pay the the standard parking fee of $8 per personal motor vehicle.
April 8, 2010