SoCon and Sunshine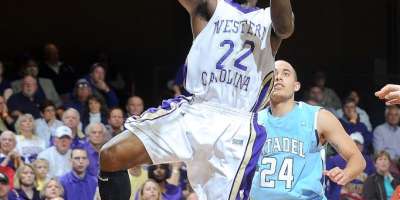 SoCon Basketball Tournament Heats Up Asheville.
The Southern Conference Basketball Tournament has officially started in the ExploreAsheville.com Arena at the U.S. Cellular Center. All weekend long college teams from across the southeast will battle it out for the championship title. On top of it all, the weather looks amazing for the weekend. Springtime will make it's first appearance with temperatures hovering in the low 60's. 
This Saturday, March 9, 2013, take part in the SoCon Basketball Tourney's Downtown Dribble; a parade where YOU get to dribble a basketball from the Vance Monument to the U.S. Cellular Center! Meet at the Vance Monument in Downtown Asheville (2 N Pack Square Asheville, NC 28801). Registration is 10:15-10:45am. The first 500 children (age 5-12) to register will get a complimentary basketball, t-shirt and game ticket!
Here's our fun time lapse showing the ExploreAsheville.com arena being pieced together.
March 8, 2013