Smoky Mountain Jetboats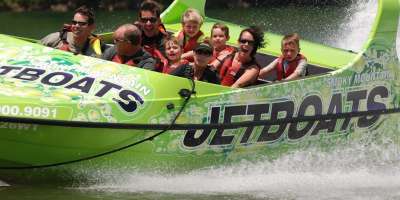 Contest: Win Two Free Jetboat Rides!
It's time to sharpen your marketing skills! Smoky Mountain Jetboat Rides is in need of a new slogan to help them advertise their attraction. Craft the best one and win two passes on their jetboat.
The jetboat offers a wild ride across Lake Fontana. High speeds and 360 degree spins are all part of the fun. It's appropriate for all ages and despite what you may be thinking, no one falls out of the boat. The tour lasts approximately 40 minutes.
It's that simple! A winner will be chosen on August 1, 2013. Good luck!
July 15, 2013