Small Plate Crawl offers fresh bites, great prizes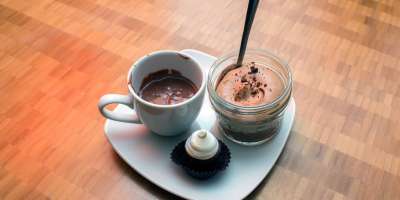 Taste your way through town in one night!
Ever wondered how you can sample more of
Asheville's happening restaurant scene
during a (sadly) short visit, or even during a single night? If you've ever felt like there are just too many creative, delicious restaurants to choose from, then the Asheville Independent Restaurant Association has a solution for you.
Next week, on February 25-27,
20+ restaurants in and around Asheville will be hosting the third annual Small Plate Crawl
and offering up masterfully concocted bites for $3-8 each.
Not only does this give hungry travelers the opportunity to taste more of what Asheville has to offer--wouldn't this make for an epic date night?!--there are also chances to win prizes!
Here's how it works:
Before you head out for the evening, print an AIRpass from the Small Plate Crawl's website. This will show you all of the participating restaurants and their hours, as well as give you access to menus and a map via your mobile phone.
At each stop where you order off the crawl menu, your server will validate your AIRpass. If you're sharing a small plate, everyone will receive the validation.
To be entered to win prizes, visit at least 5 restaurants and leave your AIRpass at your last stop. Prizes include gift certificates to participating restaurants, culinary and comedy tours, and--for the intrepid crawler who hits at least 20 eateries--a grand prize Asheville vacation.
NEW THIS YEAR: Several restaurants are offering pairings with Biltmore wines. Order 3 or more paired wines from America's Most Visited Winery, and be entered to win a Wine Weekend for 2 at Biltmore.
Check the event's website for a list of restaurants and menus
boasting plates such as seafood sausage with quid ink pasta at
Posana Cafe
, and tempura cheddar with Brussels sprouts and collards at the newly opened King James Public House.
Learn more about Asheville's local food scene.
February 19, 2014