Sir Ken Robinson Coming to Asheville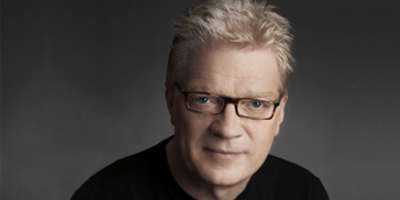 Internationally recognized leader in education, Sir Ken Robinson, Ph.D. will be speaking at the Thomas Wolfe Auditorium in Asheville on Wednesday, April 27 2011 from 6-7PM.
Robinson is an

international advisor on education in the arts and

one of the world's leading critics of the modern educational system.
Teachers, artists, parents, students, learners, seekers, principals, and anyone who believes there are better ways to educate our young people and ourselves is invited to experience Sir Ken's newest talk, "Changing Educational Paradigms."
The video of his 2006 talk, "Do Schools Kill Creativity?," has been downloaded more than 5 million times and has been seen by an estimated 200 million people in over 150 countries. 
This special appearance has been made possible though the Fine Arts League of the Carolina Art School. Advanced ticket prices are $25 for adults and $14 for students. At the door they are $30 and $18 respectively. Tickets are available at the box office or through Ticketmaster.
April 6, 2011