See Asheville on the Travel Channel Tonight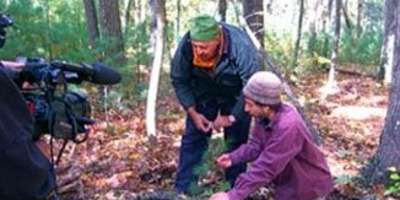 Andrew Zimmern heads to the Appalachian Mountains in tonight's episode of Bizarre Foods. Tune to the Travel Channel at 10 p.m. EST to see him sample the region's specialties, and share a moment with Asheville's "Mushroom Man," Alan Muskat. Watch as Alan takes Andrew on a mushroom foray and then to The Market Place for a tasting.



Viewing Party for Locals


Catch tonight's show with friends! Join Alan Muskat and fellow Asheville fans at Asheville Pizza & Brewing Company beginning at 9 p.m. in the back game room. We'll watch the episode together on the big screen!
May 5, 2009