Scenic View From Above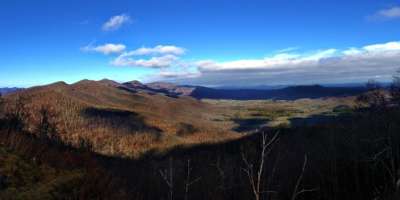 Photo of the Day: Pounding Mill Overlook.
Taken at 4700' in elevation, the Pounding Mill Overlook along the Blue Ridge Parkway is one of the more dramatic spots to take in a scenic view. In the distance in Mills River, and located just below in the valley is the Cradle of Forestry.
Check out some other scenic mountain photos here: http://bit.ly/MtnScenic
November 19, 2012