Save the Flat Rock Playhouse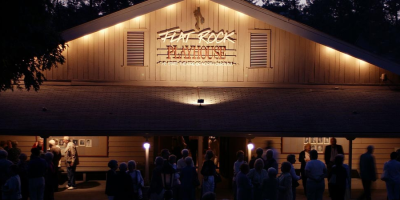 State Theatre of NC is Seeking Help to Keep Doors Open.
If you've ever been to the Flat Rock Playhouse, then you know how wonderful and professionally produced their stage shows can be. However, during this tough economy, attendance has slumped and the stage company is having a hard time financing their operations. Faced with a debt dilemma they are pulling out all the stops and asking fans of live theatre to lend a hand. 
Want to help? Here are some ways you can make a difference.
Dec.1st:      "31" event from 4-7:00 in the YouTheatre Blue Room (fundraiser).

Dec. 1st:     Nutcracker opens Flat Rock Playhouse Main Stage 8:00pm (Show).

Dec.3-9th:   Dog-A-Thon Pamper your pet at Home Sweet Home  (fundraiser).

Dec.6th:      Jim Lauderdale concert at Bonclarken youth activity center at 7:30pm.

Dec.8th:      Celtic Christmas opens Flat Rock Playhouse Downtown (show).

Dec.11th:    "For the Rock" benefit show at 7:00, Main Stage at Flat Rock Playhouse.

Dec.15th:    Grinch Event, 9:00-12:00 Flat Rock Playhouse downtown (fundraiser).

Dec.17th:    Cut-A-Thon at Bliss Salon, 10-4:00pm, make appointments (fundraiser).

Dec.18th:    Never Blue event, 4 course dinner & entertainment , 6:30pm (fundraiser).
Benefits in other locations:
New York City Alum Concert: For the Rock
Monday December 17th @ 8:00. Times Square Arts Center. Performances by Lauren Kennedy, Seth Rudestky, Richard Kind, and many more artists to be announced. Tickets info and other details to come.
Elon University Concert
Saturday, December 7 at the Yeager Recital Hall in the Center for Performing Arts. Tickets are $5/students & $10/regular.
No through December 31, you can shop online at www.yonderways.com. Use the promo code FRP25 and you'll receive free shipping AND the playhouse receives 25% of your order total.
Checks can be made payable to Flat Rock Playhouse, care of Bill Munoz. Flat Rock Playhouse, PO Box 310 Flat Rock, NC 28731 or call 866-732-8008.
November 29, 2012