Satisfy Your Belgian Beer Fix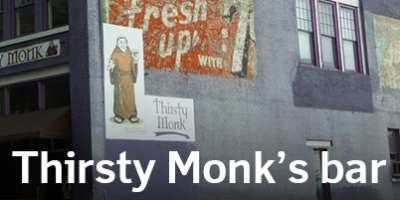 Asheville Insider Tip: Belgian Brews at Thirsty Monk.
It's hard to miss the Thirsty Monk in downtown Asheville. The large purple building is home to one of the best beer bars in the country.
Upstairs you'll find a great mix of local and regional brews, but when you head downstairs you'll find a bar dedicated to nothing but Belgian brews.
Try the New Belgium Lips of Faith Pluot or the Immegang Duvel Rustica. Careful though - they both pack quite the ABV punch.
June 8, 2013