Romance on a Budget: Plan a Valentine's Day Quickie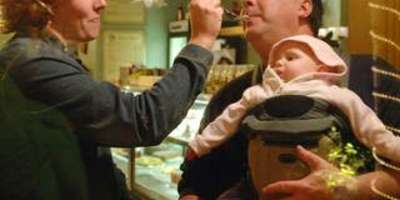 As holiday gifts loom on the credit card and the country's economic woes persist, now's the time to start thinking about creative ideas that are big on romance and light on the wallet.
This year, Valentine's Day falls on the same three-day weekend as President's Day. By choosing a quick getaway to Asheville, you can enjoy a relaxing weekend escape without using additional vacation days.
Make the most of your visit and celebrate your love Asheville-style with these insider tips!
How Sweet It Is to Be Loved By You
From organic liquid truffles to freshly brewed espresso on a double-decker bus, Asheville's independent coffee houses are primo spots for people-watching and affordable amore. Make your celebration even sweeter by stopping for dessert at one our many restaurants. Our chefs infuse menus with local ingredients and a dash of creativity. (Goat-cheese chocolate brownie with cream-cheese ice cream anyone?)
Drive Your Way to a Dream Date
A great adventure is as close as the next mile marker. Take advantage of nearby national parks and enjoy a day soaking up magnificent mountain views. Looking to stay in town? Drive up Town Mountain to watch the sunset and steal a smooch. Or fire up your GPS and go on a high-tech treasure hunt for local geocaches.
Stroll the Streets
Every avenue in Asheville is a surprise. Go gallery gazing and enjoy Asheville's eclectic art scene. Search for low-cost treasures in Asheville's vintage boutiques and antique shops. Feeling crafty? Duck into one of our many arts and craft stores to make your own card, design a beaded bracelet or paint a piece of pottery.
Sip a Brew or Two
Take your taste buds on a tour by exploring Asheville's many micro breweries and pubs. Best of all, most of the local pubs feature live music at night. Score some major romance points by asking a local musician to dedicate a song to your love.
January 7, 2009