Purple Skies Over Downtown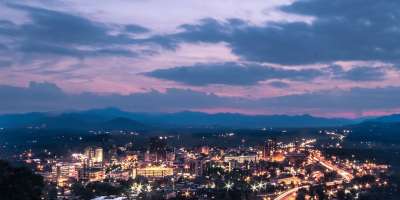 Photo of the Day: Asheville's Downtown Skyline at Sunset.
Thanks to Michael Tracey for this wonderful shot of downtown Asheville. You can find galleries of his other images at www.VisionCache.com. You can also find other great Asheville photos in our image gallery.
Want to submit your own photo for consideration in our Photo of the Day series? Email your high-res image to dholston@exploreasheville.com.
January 7, 2013