Pisgah IPA Named Top Beer in NC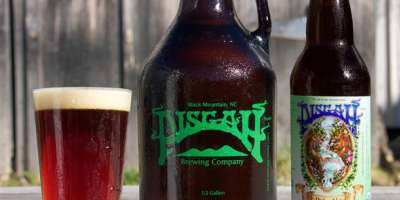 Congratulations to Pisgah Brewing Company in Black Mountain, NC.
Pisgah Brewing, a favorite among Asheville locals, craft their tasty organic beers using fresh hops from Hop'n Blueberry Farm, located only a few miles away from the brewery. And these are some serious beers. Their high gravity options such as Tripel, a classic Belgian Ale, has an ABV of 9.5% while their IPA boasts a more modest 7.5%. However, even their tamer beers can pack a heady punch so consider yourself delightfully warned. 
Be sure to try the Pisgah Pale Ale, a staple among Asheville's taverns, and don't be shy about tasting their incredible seasonal brews. Benton's Bacon Stout, Blueberry Wheat and their Pumpkin Ale are all amazing if you can find them (they go fast). Your best bet is to visit the brewery and get a pint straight from the source. Cheers!
December 6, 2012