Pimento Cheese Lovers Unite!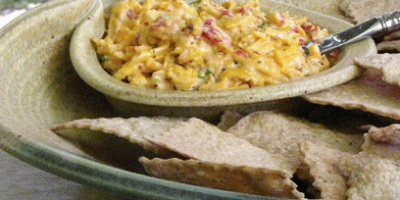 Tupelo Honey Cafe Now Delivers Pimento Cheese To Your Door.
The pimento cheese at Tupelo Honey Cafe has always been a must-try dish when visiting Asheville, but now the popular eatery is "spreading" the love far and wide. They recently launched the Pimento Club in celebration of this southern staple. You can read all about it in 
Garden & Gun Magazine
 which 
recently featured Tupelo's popular recipe
.
 The following in an excerpt from that story...
Since Asheville's Tupelo Honey Café first opened its doors in 2000, its house-made pimento cheese has earned a loyal local following. So it seemed only natural for Tupelo to spread the pimento love outside the café. Newly launched, its Pimento Cheese of the Month Club does just that by sending subscribers an edible care package from the Blue Ridge Mountains every other month for a year. Read full story here.
Getting hungry for some pimento cheese? Make your own!
Get Tupelo Honey Cafe's Pimento Cheese Recipe!
June 20, 2012