VIDEO AND PHOTO TOUR: Downton Abbey The Exhibition at Biltmore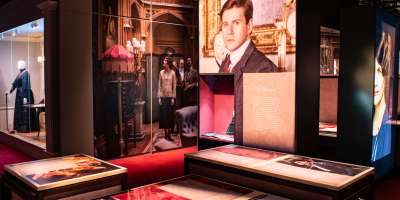 Walk through the most recognizable sets from Downton Abbey, see more than 50 costumes worn by the actors and discover never-before-seen artifacts and multimedia elements.
Downtown Abbey: The Exhibition is on display now at Biltmore Estate in Asheville, North Carolina! The exhibition opened on November 8, 2019 and was scheduled to close April 7, 2020. However, due to Coronavirus closures, Biltmore has extended the exhibition to September 7, 2020. Cost to attend Downton Abbey: The Exhibition is included with regular daytime estate admission tickets. Biltmore Annual Passholders must purchase admission tickets for the exhibition. 
Showcased across two locations at Biltmore Estate (Amherst and Legacy), the exhibition gives you the chance to step inside the world of the global television phenomenon. The experience is highly immersive, including a video room where the characters seemingly come alive around you. In the kitchen, you may even notice the aroma of what would have been cooking on the stove. In addition to highlighting the series, the exhibition also provides a fascinating look at the post-Edwardian era in which Downton Abbey was set.
Please note: there are no elements of the exhibition inside Biltmore House.
Biltmore is following social distancing guidelines and capacity limits as well as implementing health and safety protocols to protect both guests and employees. Biltmore employees are required to wear face masks. Guests are also required to wear face masks inside of Biltmore's shuttles, in Biltmore House, and in Amherst and Legacy, sites of Downton Abbey: The Exhibition. Outside of areas requiring guests to wear face masks, guests will be asked to wear masks if proper social distancing is not possible. Signage is posted throughout the estate noting where masks are recommended and where they are required, and spacing indicators are in select locations to minimize gathering points and allow for distance between guests. For the latest details on Biltmore operations, go here.
Join us on this video and photo tour of the exhibition for a first look at what you can expected when you visit.
Biltmore Amherst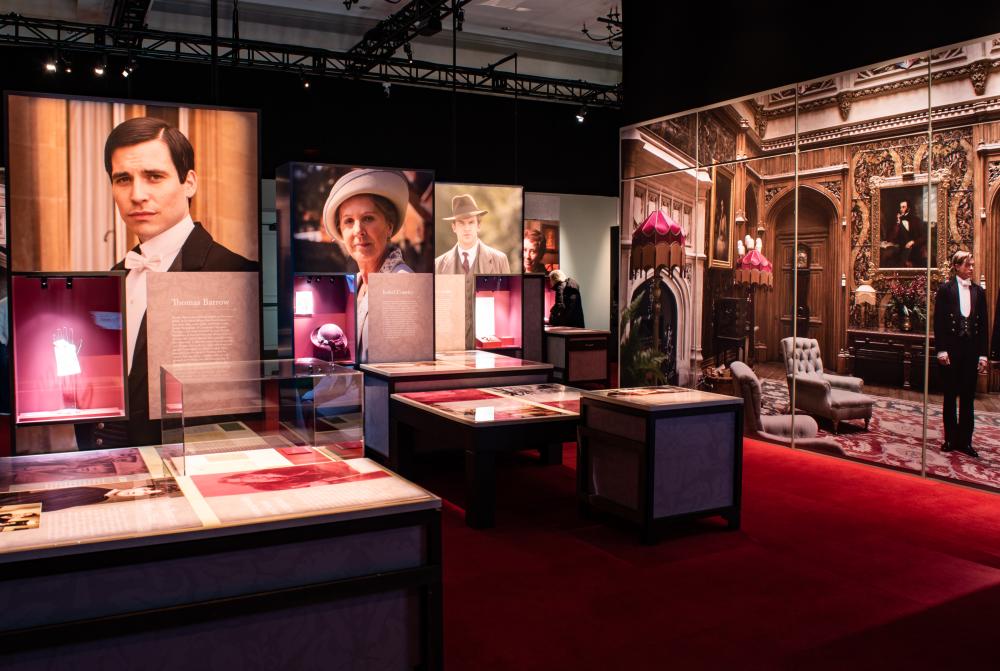 The exhibition begins in a large hall where stunning photography, artifacts, and multimedia quickly immerse you in the world of Downtown Abbey.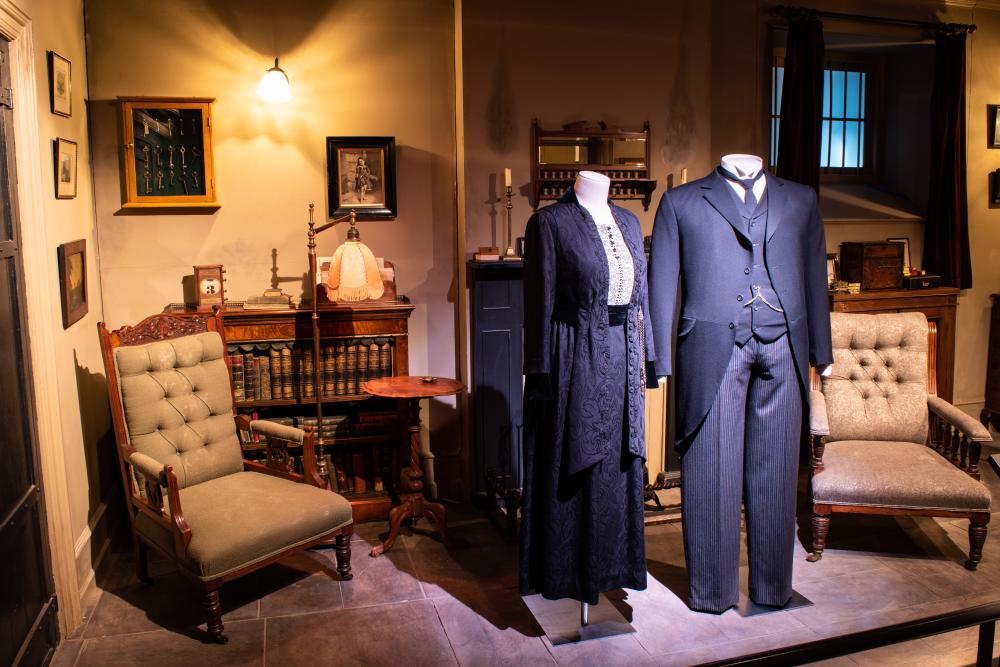 You'll step inside the series -- literally. Remarkable set recreations offer you the opportunity to walk through some of Downton Abbey's most recognizable scenes.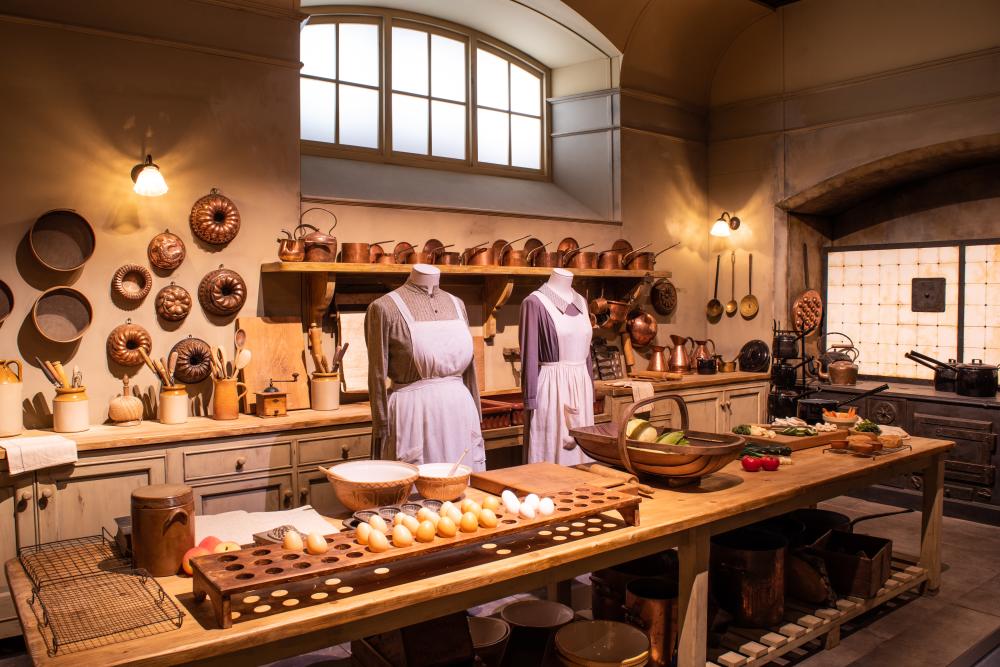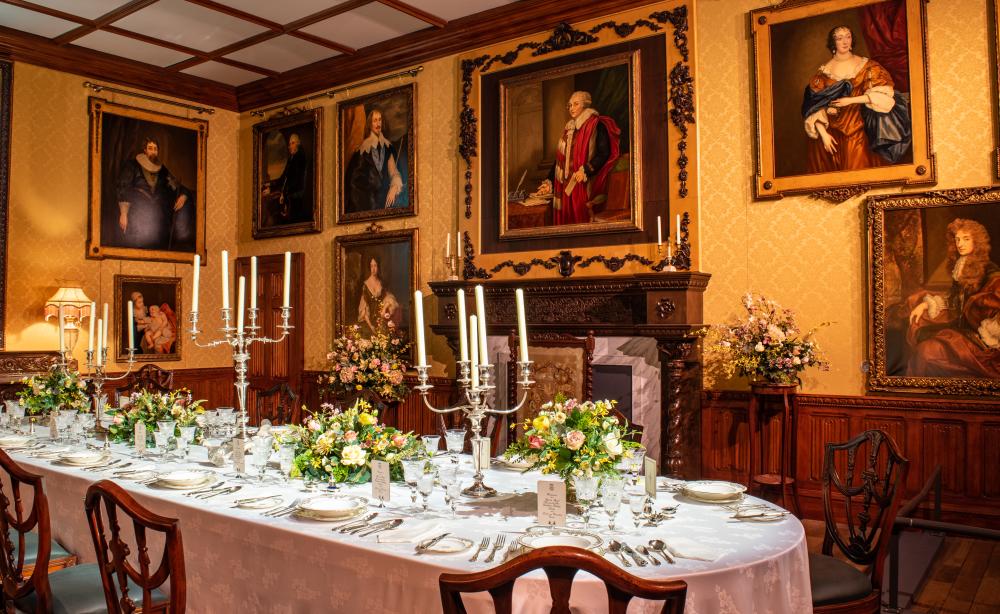 Biltmore Legacy in Antler Hill Village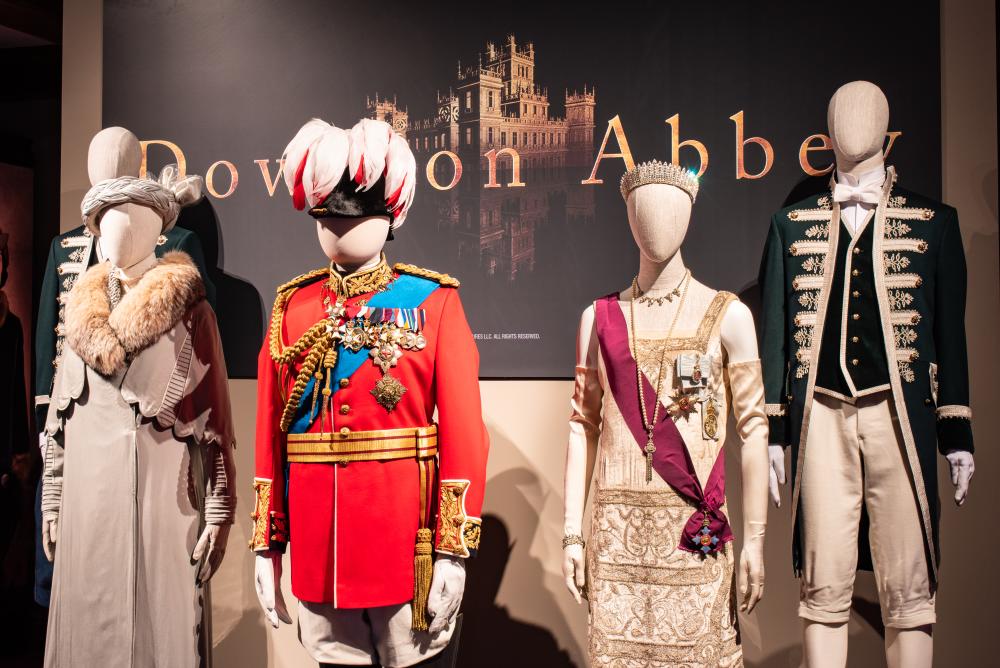 At Biltmore Legacy in Antler Hill Village (next to Biltmore Winery) more than 50 costumes are on display including those worn by actors Michelle Dockery, Hugh Bonneville and Dame Maggie Smith.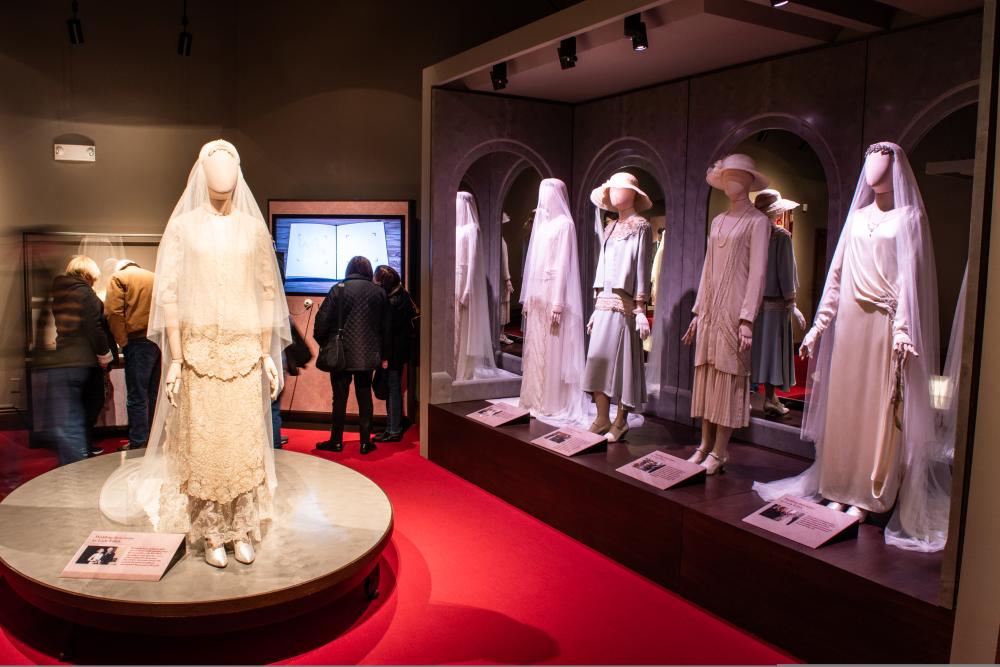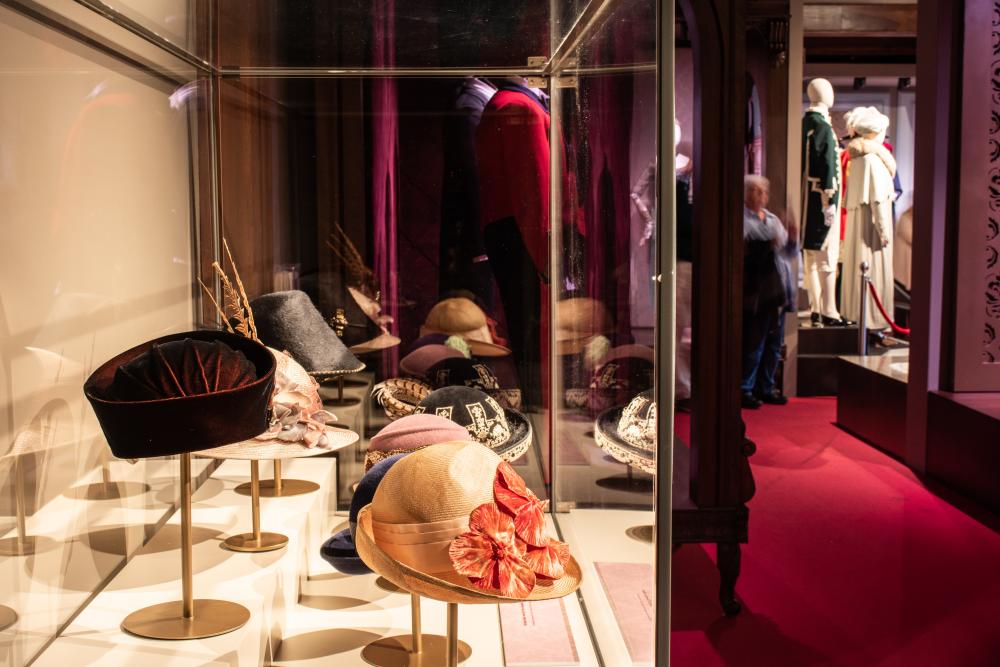 Downton Abbey: The Exhibition at Biltmore
Dates: November 8, 2019-September 7, 2020.
Hours: Hours vary by season
Admission: Access to Downton Abbey: The Exhibition is included with regular daytime estate admission, Candlelight Christmas Evenings admission, or an overnight stay that includes daytime admission. Biltmore Annual Passholders need to purchase daytime admission to Downton Abbey: The Exhibition.  
Travel Packages: Area properties are offering unique ways to visit Asheville and experience Biltmore's newest exhibition. Pinecrest Bed & Breakfast's "Downton" package includes tickets to Biltmore and a suggested three-day Asheville itinerary, DoubleTree Asheville's Biltmore Package includes a special tea amenity if booked for the exhibition's timeframe and The Village Hotel (located on Biltmore Estate) is offering a package with an afternoon tea experience. More Asheville packages and deals. 
Credits: Photos and video by Jason Tarr/ExploreAsheville.com. Exhibition produced by NBCUniversal and Imagine Exhibitions.