Photo of the Day: Red Ridge Parkway?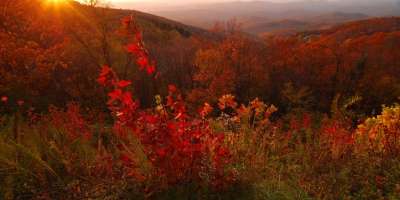 The Blue Ridge Parkway emanates a warm red glow in this photo by Helen Moss Davis. Fall leaf color is currently peaking from 3,000 - 3,500 feet and will be spreading lower in the valley over the next week. With temperatures slated to dip this week you'll want to plan accordingly for your trek. 
Now is the time to catch incredible color in the mountains! Be sure to keep up to date with our weekly fall color report, which includes the best drives, hikes and deals of the week.
Photo courtesy of Grandfather Mountain.
October 18, 2011