Photo of the Day: Magic on the Blue Ridge Parkway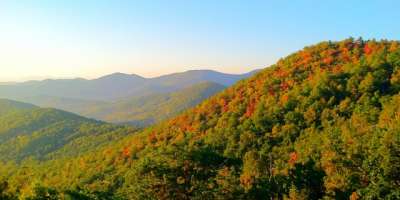 This past weekend a cold snap brought unseasonably low temperatures to the mountains, especially in the higher elevations. Because of that, we expect the color transition of the leaves to be expedited. 
That's good news for people planning a mountain getaway over the next couple of weeks. Even better, the forecast calls for a warmer week ahead so you can get outside and enjoy nature with a light jacket instead of a winter coat.
Fall color watch:
 As you can see in the photos taken by Asheville local Jose Ibarra, w
e're seeing some of the existing splashes of color spread a little farther across the ridge lines. 
Keep up to date on the weekly fall color forecast at www.fallinthemountains.com.
October 3, 2011