Park the Car and Smell the Rhododendron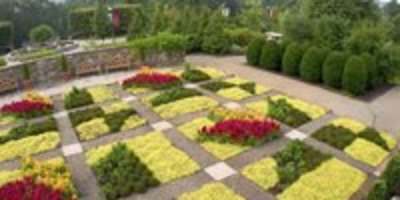 For outdoor lovers not quite up for the challenge of the 2,100+ mile Appalachian Trail, take an easier stroll among the many gardens that are located throughout the Asheville area, presenting exciting trails lined with colorful, indigenous plants. And the great news is that many of these gardens are inexpensive or free to visit, allowing you to park the car and save gas.

With year-round blooming gardens, The North Carolina Arboretum is home to all kinds of plants and trees, many indigenous to the area. Trails for all skill levels run throughout the arboretum and are well-marked and often shaded. Some trails run along Bent Creek which offers an ideal break for dogs on warmer days. The Arboretum has a minimal parking fee of $6 which is waived on Tuesdays.

The Botanical Gardens at Asheville are located right outside of downtown Asheville and offers free admission. It's home to plants of the Southern Appalachian region as well as some easy trails.

A garden tour of Asheville isn't complete without a stop to the famed gardens at Biltmore - the perfect place to park your car and explore the huge estate. From the Walled Garden modeled after a European kitchen garden to the Italian garden located in the shadow of Biltmore House, take time to appreciate the incredible vision of famed landscape architect Frederick Law Olmsted, who also designed New York City's Central Park. The many trails that run throughout the estate offer a peaceful escape from crowds, allowing you to imagine for a moment that the 8,000-acre estate is all yours.

For other Asheville adventures that allow you to save some money and some gas, check out more Park the Car Adventures.
July 29, 2008