Oh My CSA!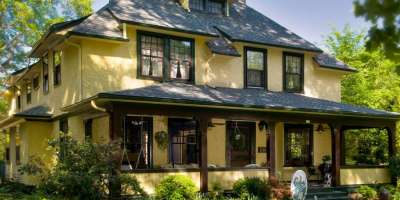 New Contest: Win an Overnight Stay at Carolina Bed and Breakfast!
Innkeepers at Carolina Bed and Breakfast are hosting a new recipe contest in conjunction with their CSA (Community Sustained Agriculture). Each Wednesday, an assortment of fresh veggies will be delivered to the B&B from Full Sun Farm. Craft an original recipe using one of the ingredients and you you could win an overnight stay.
Contest will run for eleven weeks from July 3 - September 11, 2013
Recipes must use one or more of the posted ingredients in order to qualify
Recipes using that month's ingredients must be submitted by midnight on the last day of the month.
One entry per CSA box (to a total of 11 entries per contestant).
Recipes will be judged on creativity, use of the CSA ingredient and taste.  The use of more unusual and difficult ingredients will be weighted more heavily (i.e. kohlrabi and mustard greens are better than tomatoes and strawberries!)
Photos of the completed recipe are not required but are requested.  Winning recipes and photos will be posted on the Carolina Bed & Breakfast Blog (www.carolinabb.com/blog)
Monthly winners will receive a copy of "Recipes from a Big Family" by Susan Hinkle Murray and will be considered for the Grand Prize (A Gift Certificate for a One Night Stay at the Carolina  Bed & Breakfast)
Monthly winners will be announced on the 15th of the following month and the Grand Prize winner will be announced by the beginning of October.
Please include your contact information.
July 1, 2013