Off the Record: Asheville's Secret Dishes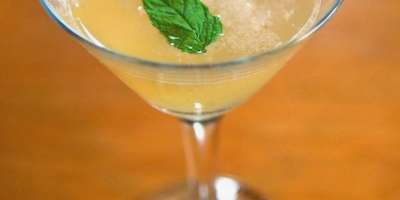 Where to find undercover eats
Recently,
travel writer Claire Gibson spilled some secret restaurant recipes over on Forbes' Travel Guide
, including chef Katie Button's 
panuelo de chocolate
, a sweet treat offered on birthdays and celebrations at
Cúrate tapas bar
.
But Button's chocolate origami is not the only hidden item that those in the know can order up at Asheville restaurants. We're dishing on four more spots for secret eats:
1.
Regulars at
Posana Cafe
love the Zen-tini, a cocktail that does not appear anywhere on the bar menu. The concoction mixes vodka or gin with ginger syrup, lime juice, fresh pressed ginger juice and mint for a refreshing addition to happy hour.
2.
At
King James Public House
, chef Steven Goff and his team already offer a mouth-watering array of more than 10 options for topping their famous fries, but there are a couple more that remain unlisted. The first is the Dirty Fries, which includes farm cheese, truffle oil, bravas sauce, chives, bacon and a soft egg.

Frites
enthusiasts can also order poutine and the kitchen will whip it up with what they have on hand. Goff shared that in the past, this has included a smoked turkey and black pepper gravy poutine, a fried chicken poutine, and even a beef bourguignon variety.
3.
Diners who are avoiding gluten or who prefer vegan dishes can ask for
Chai Pani's
"Super Duper Mega Secret Awesome Special Diets Menu." (We've seen it, and it's so super duper mega awesome that it includes an illustration of a man riding a unicorn and waving a flaming sword, really.) The menu lists a number of Indian street food faves for both groups, as well as dishes from the regular menu that are easily adapted to diners' needs.
4.
At first glance,
Strada's
menu may disappoint lovers of the classic chicken or eggplant parmesan--but all they need to do is ask! The kitchen is happy to make the dish at any time. Another undercover option is chicken or veal sorrentino, which features either protein topped with breaded eggplant, prosciutto, fontina cheese, topped with a Madeira wine demi-glace and fried basil, and served alongside sauteed spinach and mashed potatoes. Yum!
Explore Asheville's dining scene.
February 5, 2015