Cozy Capital: Asheville, N.C.'s Guide to New Winter Adventures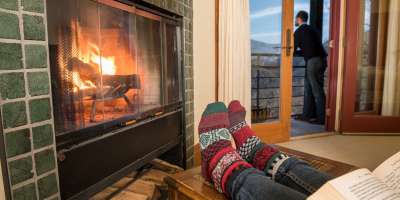 Asheville, N.C. is the capital of cozy during the winter months
Winter in Asheville is a bit of a secret -- a secret we'd like to share with you! Discover scenic rooftop fireplaces, seasonal Appalachian culinary traditions, soul-warming spirits, cozy cultural experiences and a booming live music scene that really heats up at this time of the year. Asheville's weather is mostly moderate in the winter. That means Asheville's Art Deco downtown is walkable and cozy, giving you easy access to romantic restaurants and picture-perfect long-range views of snowy peaks. If you're an outdoor adventurer, head out from downtown for for a hike -- you'll likely have amazing hiking trails all to yourself!
This year, Asheville offers up all kinds of new winter adventures. We've rounded up what's trending this season, including big news at Biltmore and new innovations by Asheville's top chefs. See why Asheville is the coziest place to explore this winter!
Fireplaces with a view in Asheville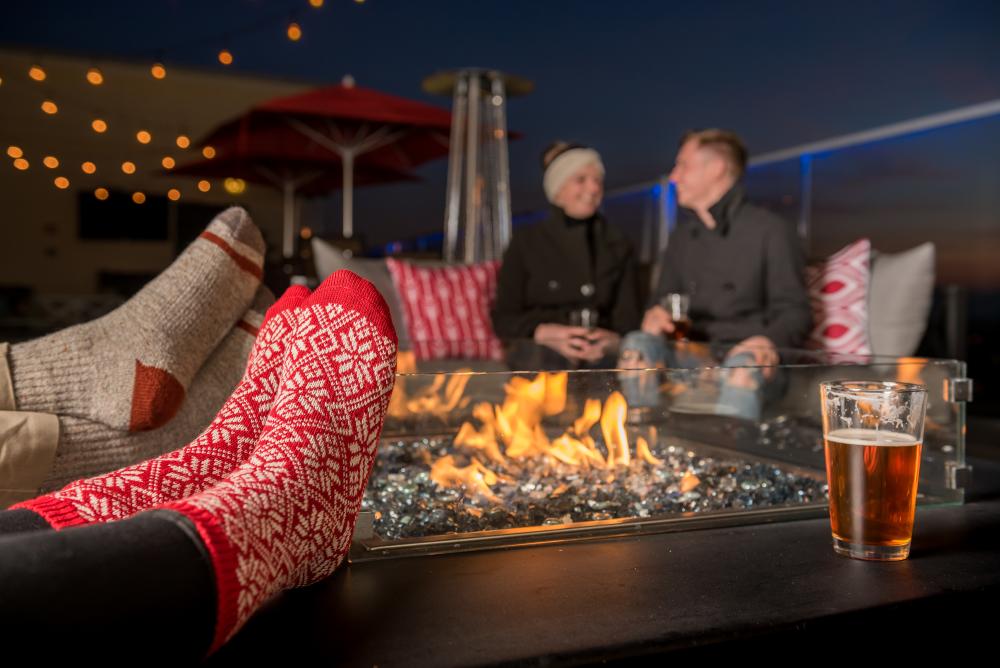 From rooftops to cozy spots to imbibe, Asheville's trend of fireplaces accompanied by spectacular vistas of downtown architecture and mountain scenery is highlighted by the new Asheville Rooftop Bar Tours. The tours offer a bird's-eye view from some of the city's newest scenic venues like Capella on 9 at the AC Hotel Asheville Downtown and Hemingway's Cuba at Cambria Downtown Asheville. Other hot spots with epic fireplace offerings include: The Omni Grove Park Inn, Pillar Bar at the Hilton Garden Inn Asheville Downtown and Wicked Weed Brewing.
Historic Buildings See New Life
The "Oldest" New Hotel in Asheville: Asheville Foundry Hotel, part of Hilton's Curio Collection, opened in the city's historical African-American business district in November. These Eagle Street buildings were also once home to the foundry that forged the steel for Biltmore and many other iconic Asheville buildings.
Hood Huggers International offers special tours for hotel guests highlighting food and entertainment central to The Block and local historic sites, including the YMI Cultural Center, opened in 1893 to provide social, cultural and business opportunities for the African-American construction workers building Biltmore Estate.
The 87-room luxury boutique hotel offers several upscale amenities including the Tesla Model X house car, available to take guests on chauffeured brewery visits, drives along the Blue Ridge Parkway and day-trips to Biltmore.
Taste New Soul-Warming Sake, Cider and Spirits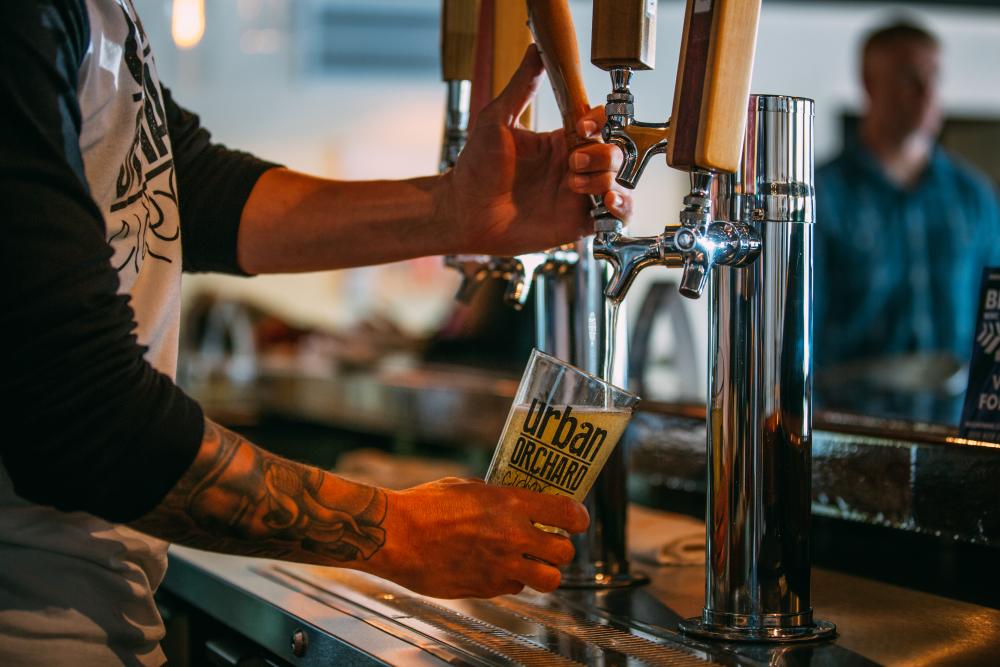 The South Slope district, an emerging cultural district with art, food and beer (eight of Asheville's 33 breweries) is expanding. Here are some new experiences you can expect to find this winter season in Asheville:
Recently celebrating five years, Ben's Tune-Up is focusing on its special American saké, hiring brewer Patrick Shearer, formerly of the famed Saké One in Portland, Ore., and opening a saké tasting room.
Asheville cider powerhouse, Urban Orchard, with more than 80 cider styles in its first four years of operation, has expanded to a second location. The new space doubled production overnight, features 30 taps and serves up an Old Europe vibe. Warm up with a cider cocktail.
Part of Asheville's recent craft-spirit boom, The Chemist is a South Slope gin distillery with a tasting room outfitted as a Prohibition-era apothecary. An adjoining private cocktail bar, Antidote, opened in November with pre-Prohibition cocktails, new drink classics and a small-plate menu.
The Chemist's bierbrand collaboration with Burial Beer Co. was unveiled Nov. 3 at Burial's Burnpile event. With origins in Germany and a relatively new concept in the United States, this spirit-beer collaboration is unique in that the beer used is fully finished, it is made with corn in the mash bill and aged in former bourbon barrels.
New Places to Warm Up and Grab A Beer
Set in the buildings that once housed young forestry workers of the Civilian Conservation Corps, Burial Beer Co.'s Forestry Camp Restaurant and Bar will open around the New Year, offering beer, wine and coffee and highlighting local makers from bakers to artists to musicians. James Beard-nominated Brian Canipelli, chef and owner of Cucina 24, leads the food program. The new property is already home to the brewery's production facility and sour barrel house.
Also opening around the New Year is 12 Bones Smokehouse's new restaurant and brewery in South Asheville, serving up barbecue-friendly brews and offering ample seating for the ultra-popular, President Obama-approved restaurant.
Recently opened brewery Brouwerïj Cursus Kĕmē honors historic brewing traditions with custom-made equipment including a wooden mash tun and a wood-fired brew kettle. The unusual name pulls from multiple sources: Flemish, Latin and the historic mysteries related to brewing, while the beer garden and brewery was originally an old tractor-trailer repair shop.
Cozy Travel Packages
New this season, the Foundry Hotel offers an Asheville Tea Package including an overnight stay, spa treatment using local tea and a gift basket of Asheville Tea Company teas and brewing supplies at check-in. Asheville Tea Company (with a Tea CSA, Cooking with Tea classes and products used in local spa treatments) has recently opened a pop-in shop with Asheville Goods in West Asheville.
Another new winter package, Stillpoint Wellness' Mind/Body/Winter Package includes a curated, personalized meditative wellness journey combining a float in their sensory deprivation tank, infrared sauna in the Relaxation Room, Migun Massage Bed session, guided meditation and therapeutic weighted blanket.
Find more winter travel packages and access to the best rates of the year here.
New Restaurants Serve Up Comfort Food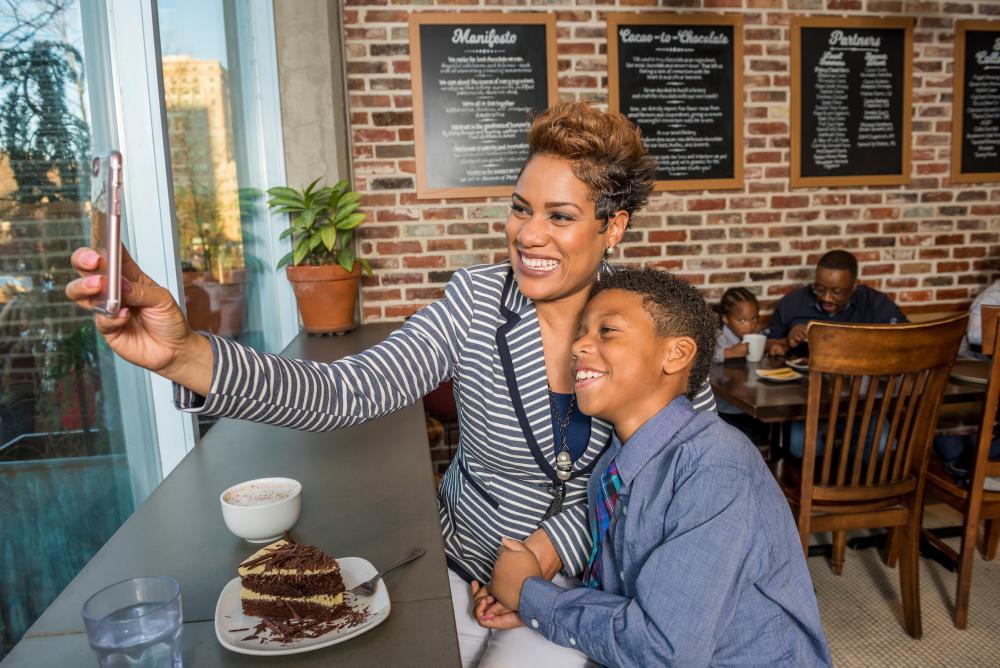 The dishes you'll find at these new restaurants are perfect for warming up during the winter season:
Appalachian Food Traditions, Old and New
Regional traditions and ingredients make their way onto local menus:
Coming off the honor of having Food & Wine name Cúrate as one of the "40 Most Important Restaurants of the Past 40 Years," Chef Katie Button has opened Button & Co. Bagels, an Appalachian-inspired bagel and sandwich shop. Button will utilize traditional local ingredients like winter wheat, country ham and sorghum.
Eda Rhyne Distillery's limited winter release Rustic Nocino will be bottled later this year, a black walnut liqueur made from Western N.C. wild-crafted walnuts and spices from around the globe. Tasting notes are bittersweet, dark fruit, spice, vanilla and coffee.
Also experience traditional ingredients and culinary practices at AUX Bar (vinegar pie, potatoes, pickled fruits and vegetables and pork) and Sovereign Remedies (savoring harvested plants from leaf to root and using house-made vinegars in vinaigrettes, sauces and even cocktails).
Winter is the Season for Music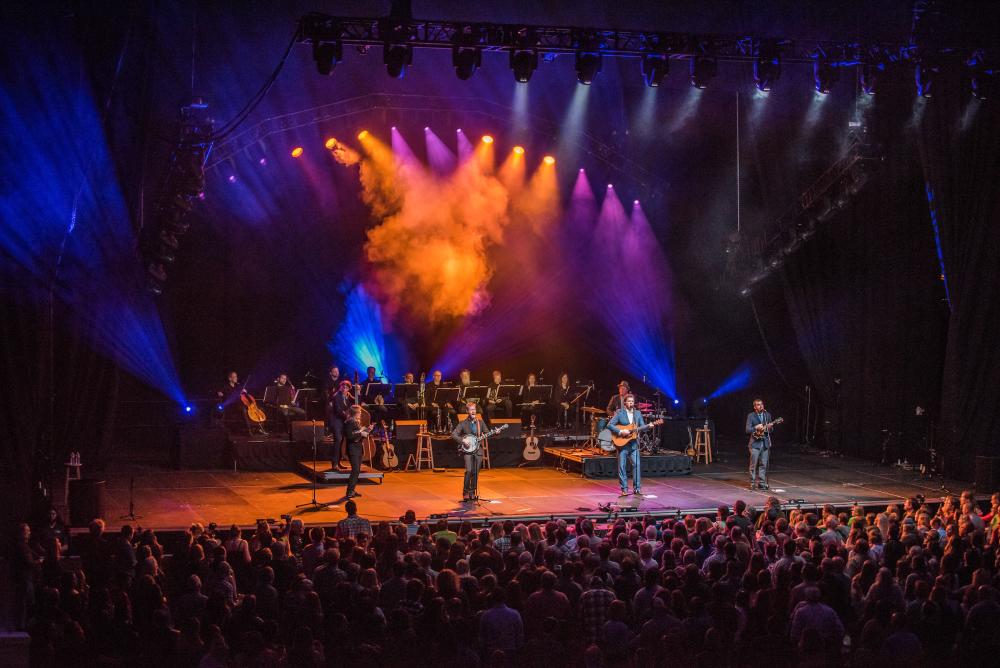 Deep-seated bluegrass roots harmonize with new talent and innovative sounds in Asheville. A great time to catch a show is winter, when many nationally-traveling local bands come home to the region to play local shows and pop in to jam sessions.
Dec. 7-8 marked the 30th Annual Christmas Jam, an Asheville event organized by guitar virtuoso and Gov't Mule founder Warren Haynes. Haynes, who spent his formative years in Asheville, has secured musician friends like Grace Potter, Jamey Johnson, Dave Grohl, Eric Church and Gov't Mule to play the anniversary event. To date, the popular event has raised over $2 million for the local Habitat for Humanity chapter.
Grammy-award-winning bluegrass band Steep Canyon Rangers returns to ExploreAsheville.com Arena Jan.19. The band, whose members are based in the Asheville area, have been touring across North America since early this year. More info here.
At Isis Music Hall, new chef Jeffrey Porter is planning immersive experiences for food and music lovers by creating special menus to match the music on select nights. For example, a December Italian night will include Italian string music by Mike Guggino and Barrett Smith of the Steep Canyon Rangers, a special food and drink menu and classic vintage cinema of Italy.
Outdoor Adventures and Cozy Cultural Experiences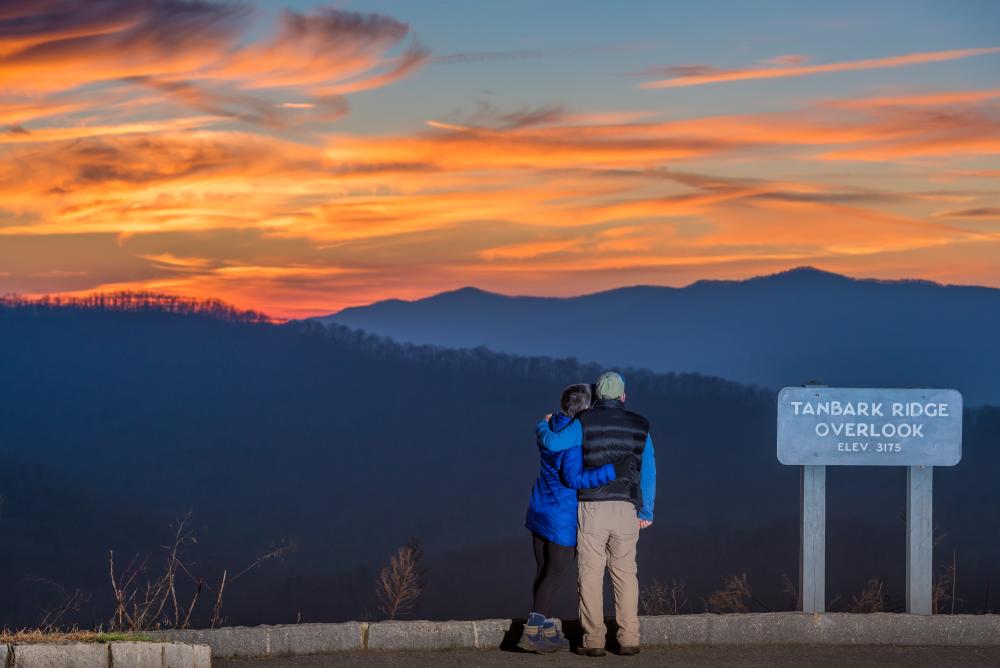 In the winter, you'll likely have amazing area trails to yourself. It's also a great time to explore the culture and history of the city:
Winter Wellness Experiences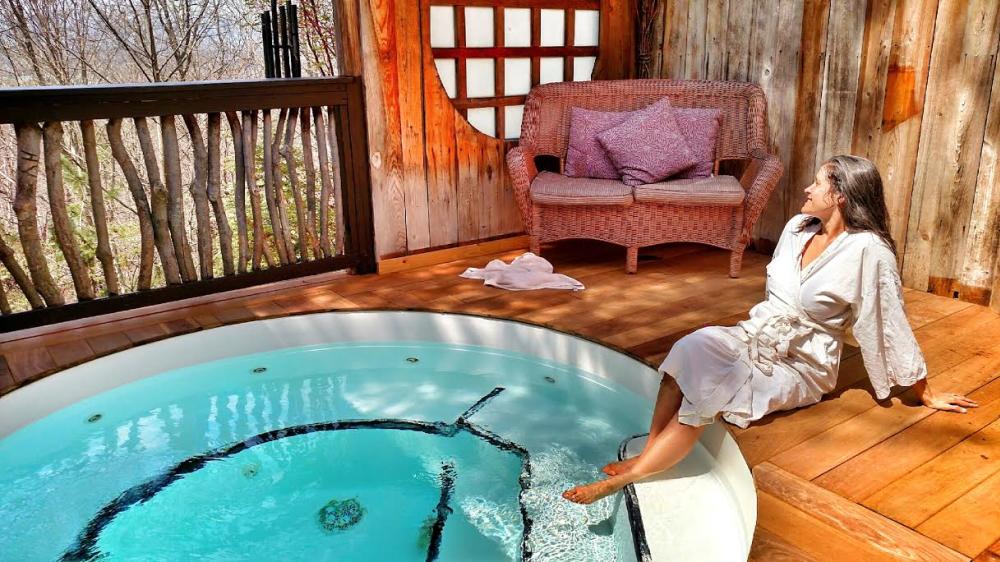 Unwind and rejuvenate at mountainside hot tubs, a subterranean spa and a Chinese medicine tearoom:
Tap into Asheville's century-old wellness culture by spending the day at the Omni Grove Park Inn Spa, which features a subterranean spa, hydrotherapy waterfalls and mineral pools.
Shorter rejuvenation sessions can be found at Wake Foot Sanctuary, Asheville Salt Cave, Alchemy (tearoom, apothecary + acupuncture) or Shoji (a private Japanese spa on the side of a mountain). Seasonal treatments include the Heal Your Sole pressure point foot massage (Asheville Salt Cave) and tea blends and herbal syrup shots that alleviate cold symptoms and boost immunity (Alchemy).
Updated January 22, 2019