New Giveaway: Handmade Pottery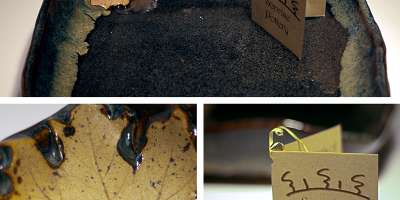 Order Asheville's 2013 Travel Guide for a Chance to Win.
We're ringing in the new year with a new giveaway. Up for grabs is a beautiful plate from Sonrise Pottery, part of the Vessels of Mountain Heritage Series. Crafted by Lisa Conard, a full time potter in Western North Carolina, she uses actual leaves from a maple tree and presses them into soft clay before placing the pottery in the kiln. The leaf burns away in the fire, but not before leaving a unique impression. Glaze is applied to give each vessel in the series for it's own individual look.
The contest is simple. 
The 2013 Asheville Travel Guide is hot off the press. Order a free copy during the month of January and you'll automatically be entered to win. If you've already ordered, you're already entered. It's that easy!
January 9, 2013