Movie in the Meadows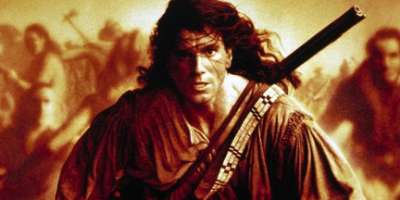 The Last of the Mohicans Returns to Chimney Rock for 20th Anniversary.
It's not often that movie fans get to watch their favorite flick where it was filmed. For the 20th anniversary of The Last of the Mohicans, Chimney Rock at Chimney Rock State Park will be presenting the movie outdoors on a 43-foot screen this Saturday, June 16, 2012 starting at 8:45 p.m.
Enjoy this outdoor movie experience surrounded by the towering rock cliffs and 404-foot waterfall that appear in the epic 1992 blockbuster. Prior to t
he film's screening, you can enjoy other activities in the park, including one-hour guided hikes: two at 3:15 p.m. and two at 4:45 p.m., to see the filming locations. 
Special event parking on the Meadows begins at 7:30 p.m. and is $5 per car, or guests can show their June 16 Park admission receipt for complimentary parking. Advance $3 parking tickets are available only at the Ingles Market in Lake Lure now until June 15. 
More event details at www.chimneyrockpark.com.
June 14, 2012