More Asheville Hoopla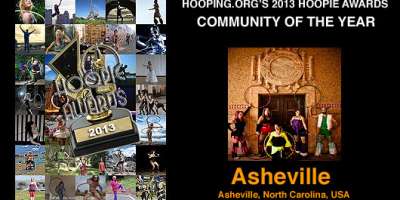 Asheville's Hoop Community Receives Award. 
The website Hooping.org has awarded Asheville a 2013 "Hoopie Award" for Community of the Year. This is probably one of Asheville's more random accolades, but it is totally warranted. Anyone who has visited downtown has seen the amazing talents of our hoopers. Kudos to them for getting some recognition.
February 26, 2013