Meteor Shower a Treat for Asheville Stargazers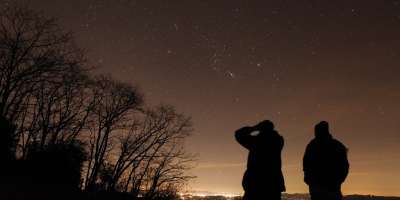 Going to be in Asheville this week? Then you'll be here just in time to enjoy the Lyrid Meteor Shower later on this week. Lyrid Meteors are dust particles from Comet Thatcher, and they make their appearance in Western North Carolina around April 22 every year.
Find the Perfect Spot to View Meteors
Asheville is a prime spot to stargaze. A short 10-minute drive places you high atop one of our mountain peaks, far away from the city's lights. Here, you can gaze upwards without any light interference, and enjoy a clear view of the night sky.
Lyrid Meteors will make their appearance from the northwest between midnight and dawn on Thursday and Friday. Binoculars or telescopes are not necessary to enjoy the show, making this event perfect for amateur and seasoned stargazers alike.
Stargaze Year-round in Asheville
Love the idea of stargazing in Asheville? Check out our tips for enjoying the constellations in and around Asheville.
April 20, 2010