Laugh Your Asheville Off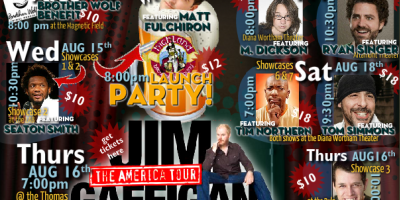 The Largest Comedy Festival in the Southeast Happens All Week Long.
Asheville's biggest week of comedy kicks off as the 2012 Laugh Your Asheville Off celebrates its sixth year of comedy all this week. The festival prides itself on showcasing some of the countries best untapped talent as well as delivering some of the comedy world's most accomplished stand up performers. Shows are planned from Tuesday through Saturday this week.
Tickets are still available here.
August 14, 2012