Lane Pinnacle Overlook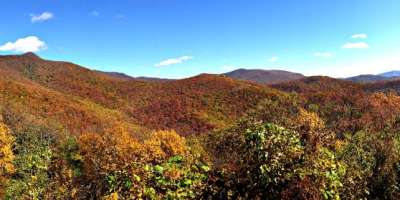 Photo of the Day: Fall Colors Along The Blue Ridge Parkway.
This photo, taken Saturday, shows beautiful fall color at the Lane Pinnacle overlook on the Blue Ridge Parkway (elevation 3890'). Straight ahead are the great Craggy's and to the far right you see the Swannanoa Mountains.
Have a spectacular fall photo you want to share? Submit it in our Fall in Love with Asheville photo contest for your chance at a cash prize.
October 22, 2012