Lake Eden Arts Festival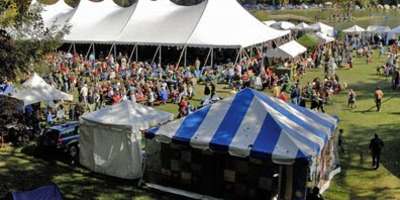 LEAF, One of the Many Highlights of Asheville's Leaf Season

The Lake Eden Arts Festival (LEAF) is a perfect microcosm of fall in Western North Carolina. This three-day festival has it all: multiple music stages, performing arts, visual arts and crafts, food, and outdoor activities.

Highlights from October's 31st LEAF include The Indigo Girls, the global music of Playing for Change, and traditional Caribbean artists Boukman Eksperyman and Bonga & Vodou Drums of Haiti.


When and Where

October 14 – 17
Camp Rockmont in Black Mountain, NC.
Get the event details here…


So Much More to See and Do in the Fall

LEAF is just one of many exciting fall activities and events in Asheville and the surrounding areas. For more fun ideas check out our recent unique fall adventures article, or check out FallintheMountains.com updates on fall activities and fall color reports.
October 4, 2010