Lace Up for These Mountain Races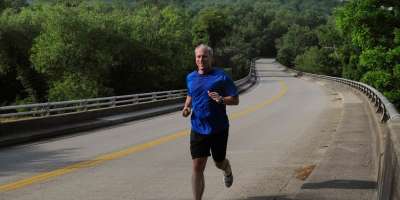 Run, Have Fun in Asheville
In honor of National Running Day on June 3, here are seven fun runs (and more competitive races) on the calendar for this summer.
Chamber Challenge 5k
Friday, June 5
- Kick off the weekend with this popular and challenging run through the historic Montford neighborhood.
Race to the Taps
Friday, June 12
- The next installment of this six-race series pairing 4-milers with local craft brews will be held at Pisgah Brewing Company.
Highland Night Flight
Saturday, July 11
 - This evening 4-miler begins and ends at Highland Brewing Company, so you can finish your race with a pint and a party.
Color Run Shine Tour 2015
Saturday, July 25
- This rainbow run is offering new elements for 2015, including a Shine Zone.
Leaf Downtown AVL
Saturday, August 1
 - LEAF's newest music and arts festival will have a timed 5k race, plus a friends and family relay.
Race to the Rock
Sunday, August 16
- Perhaps more work than fun, this event at Chimney Rock State Park features a challenging 5k run or 25-mile bike race that climbs 900 feet in the last 3 miles.
Funktastic Fun Run
Saturday, September 5
 - A 1k, all-ages run in downtown Asheville, this race is part of the five-event Asheville Running Experience.
Save the Date for More Asheville Adventures
June 4, 2015