Ken Burns Documentary Highlights Great Smoky Mountains Park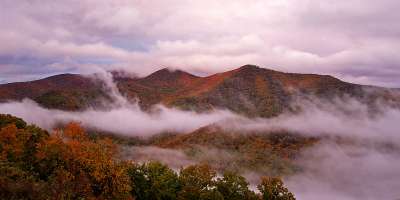 One of Western North Carolina's most precious treasures—the Great Smoky Mountains National Park—is highlighted in Ken Burns' documentary "The National Parks: America's Best Idea" this week.

Tune into PBS on Wednesday evening at 8:00 p.m. and 10:00 p.m. to see the how the Great Smoky Mountains National Park was created. The fourth installment in the series, titled "Going Home," highlights the involvement of Horace Kephart and George Masa, men who were strong champions for the creation of the park.

Both men used their talents to capture and document the raw beauty of the region. Kephart was the author of "Our Southern Highlanders" while George was a photographer. It was their profound ties to the land that made them advocates for the creation of a local National Park, which would benefit future generations.
September 29, 2009