Is Biltmore the 8th Wonder of the World?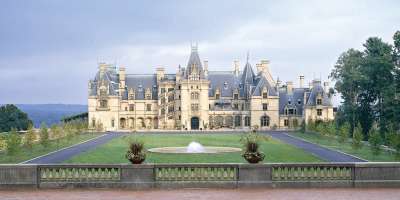 Vote for Biltmore as 8th Wonder in New Online Poll!
Vote for Biltmore as the 8th Wonder of the World: Photo courtesy of Biltmore
Biltmore has been included on a list of over 300 potential candidates to be the 8th Wonder of the World, and the winner will be selected by popular vote from the international community. VirtualTourist.com is hosting this new online poll which runs from June 3 to September 30, 2013. Daily voting is allowed. If chosen, Biltmore will join the ranks of the Great Pyramid of Giza, the Colosseum in Rome and the Great Wall of China. Vote here!
Reasons Why Biltmore is a Wonder
Photo courtesy of Biltmore
Built in 1895, Biltmore remains America's Largest Home with over 250 rooms (178,926 square feet).

The estate includes 8,000 acres of lush grounds, forests and gardens (the latter designed by Frederick Law Olmsted). 

The home features a 70,000 gallon indoor pool, a two story library housing over 10,000 books, a bowling alley, a winery, and several turn of the century novelties including elevators, fire alarms, and an intercom system. 

The intricate stone carvings adorning the exterior were all done by hands which meant masons had to scale the massive walls of the home to etch their designs. 

The grand chandelier stretches three stories high, weighs 1,700 pounds and is held by a single bolt. 

Biltmore's grand staircase is a marvel of physics built using counterbalance. The weight of each of the solid limestone slab steps is offset by the weight of the wall bearing down.
Vote for Biltmore Here
June 4, 2013