Instantly Win A Trip To Florida!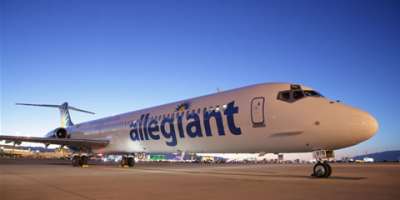 The Asheville Regional Airport and Allegiant Air are celebrating the inaugural direct flight from Asheville to Orlando by giving away a free vacation! The rules are simple - Show up at the airport (AVL) with your bags packed this Friday, November 18 before 3PM to register. If you win the grand prize, you and up to three other friends or family members will
 be whisked away to Florida on 
board the 6:45 PM flight. The three-day vacation prize pack also includes hotel accommodations and attraction passes.
If you arrive wearing your best tacky tourist attire you will double your chances of winning.
November 14, 2011