How to Make Moog Music in Minutes!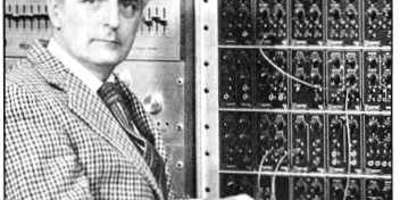 Asheville (and Google) Celebrate the 78th Birthday of Bob Moog.
Music pioneer, Bob Moog, would have been 78 today. For those unfamiliar with Moog's legacy, he created the Moog synthesizer, an instrument that revolutionized the world of music. Moog was a longtime resident of Asheville and his musical empire is still headquartered here at the Moog Factory near downtown Asheville.
Today only (May 23, 2012)

 you can make your own Moog music via the 
Google Doodle
. Mix, tweak and record four layers of music that you can save and email to your friends. Very cool! Visit here for a tutorial.
If you enjoy the Google Doodle, then you probably should get your hands on the

Animoog app

. Within a week of its initial launch, Animoog became the number one selling iPad app,

 and now it's available for iPhone users as well.

Every major musician in the world orders their American-made synthesizer from right here in the mountains!

Each synthesizer is made by hand.

You can tour the Moog factory to see how's these instruments are created.

It's pronounced Moog - rhymes with vogue. Not like a cow moo(g).

Moogfest is an annual celebration of electronic music that takes place in downtown Asheville each fall.
Want to know more about the Moog experience in Asheville? We've got the details on exclusive concerts and where you can purchase your very own Moog synthesizer. Learn more!
May 23, 2012