The Must-Dos during Asheville Beer Week 2023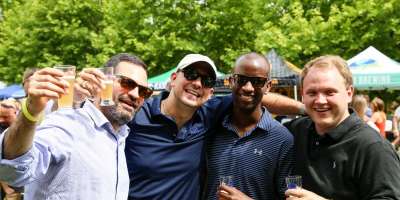 Take a deep breath and pop open a cold one, Asheville Beer Week is back!
The week-long, Asheville and Western North Carolina-centric event will take place May 19-27, highlighting the expanding and innovative world of craft beer and beverage in the region. The multi-day, multi-venue calendar will be filled with old favorites and new events, including collaboration releases, film screenings, beer dinners, educational seminars, brewer meet and greets as well as friendly brewery competitions.
Here's a handy list of events and activities to help you enjoy your week of celebrating the best of craft beer.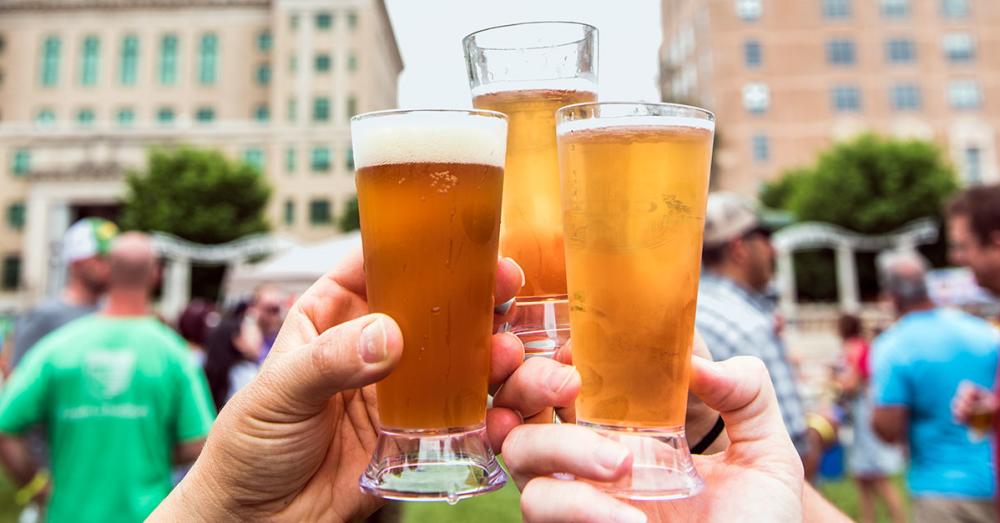 Can't Miss: Asheville Beer Week Events
Wherever you go during Asheville Beer Week, the beer and the good times will flow. Here's a few things you shouldn't miss:
Asheville Beer Week Kickoff Party at White Labs Brewing Company: This event from 4-8 p.m. on Thursday, May 18 will get the party started with cold beer and delicious pizza and more from White Labs. You must register to attend. There is a $5 suggested donation for the event with proceeds going to Cothinkk.

Drag Music Bingo w/ Divine: Hosted by the amazing Bearded Lady Divine from 7-9 p.m. on Friday, May 19 at the S&W Market in downtown Asheville. This ain't your grandmother's bingo!
MÉNAGE À FREAK: Wicked Weed Brewing's annual Menage-A-Freak carnival party includes live music, acrobatic performances, freak-show characters, hoppy beers and much more. The festivities begin May 20 at 3 p.m. and run until 10 p.m. This is a free event.
Why Beer, What Brought You Here?: Check out this exciting panel of ladies, including Audria Gaiziunas, Leah Wong Ashburn and Lisa Parker as they discuss their life and efforts in the craft beer industry. The panel is hosted by HiWire Big Top from 2-4 p.m. on Sunday, May 21.
Asheville Beer Week Rooftop Party at Highland Brewery Company: Beer. Rooftop. Party. Need we say more? The event begins at 5 p.m. and ends at 7 p.m. on Monday, May 22.
Beer Pong Tournament at DSSOLVER: Do you have what it takes to be a champion? Find out if you're the best or if your glory days are behind you during DSSOLVER's Beer Pong Tournament on Thursday, May 25 from 7-9 p.m.
Far & Wide Taproom Tasting Takeover: Hosted by The Mule, this free event (Friday, May 26, 5-8 p.m.) features breweries just outside of Asheville such as Big Pillow, HomePlace, Innovation and Newgrass.
'Black in Beautiful' Film Screening: Join us Saturday, May 27 at 6 p.m. for the highly anticipated premiere of the short film "Black is Beautiful" set to take place in Legacy Park. This groundbreaking film showcases how The Black is Beautiful initiative began as a collaborative effort amongst the brewing community and its customers, in an attempt to bring awareness to the injustices that many people of color face today.
Asheville Beer Week + Foodtopians: The best of both worlds
This week is all about celebrating the best of Asheville's craft beer scene, but the local culinary scene will also have its time to shine.
The Grey Eagle will host an All-You-Can-Eat Crawfish Boil with Sierra Nevada on Tuesday, May 23 from 5-8 p.m. with proceeds going to MountainTrue. Orders will be taken on the day of the event. The price is $55 per order (4 lbs. per person) with sides included. First come, first served!
Get your ice cream and bubble tea fix at The Hop's Ice Cream Social on Wednesday, May 24 from 5-7 p.m. or check out Asheville's first progressive win dinner at the Botanist & Barrel that will feature food from Chef J Chong and Eric Burleson of ELDR. The dinner is Wednesday, May 24 and tickets can be purchased for $195 per person.

The Music of Asheville Beer Week
Everyone knows the best accompaniment to brews and food is some great music. Asheville Beer Week has got you covered.
*All entries are free
Friday, May 19: Fo Daniels at the Highland Meadow from 7-9 p.m.
Friday, May 19: Music w/ The Blushin' Roulettes at Botanist & Barrel from 6-8 p.m.
Saturday, May 20: The Dan Clare Duo at the S&W Market from 7-9 p.m.
Saturday, May 20: River Tramps at the Highland Meadow from 7-9 p.m.
Sunday, May 21: Beer, Brunch & Blues at Isa's Bistro from 10:30 a.m. to 1:30 p.m.
Sunday, May 21: Taylor Pierson Quartet at the Highland Meadow from 7-9 p.m.
Tuesday, May 23: Mountain Views, Music & Brews at Hemingway's Cuba from 5:30 p.m. to 7:30 p.m.
Wednesday, May 24: Well-Crafted Music Series w/ Matt Smith at Highland Brewing Main Taproom from 6-8 p.m.
Wednesday, May 24: Open Mic Night at Innovation Brewing from 7-9 p.m.
Friday, May 26: Late Shifters at the Highland Meadow from 6-9 p.m.
Friday, May 26: Music and Wine Tasting at the Botanist & Barrel from 6-8 p.m.
Saturday, May 27: The Orange Constant at the Highland Meadow from 6-9 p.m.
Saturday, May 27: The Letter Show at the S&W Market from 7-9 p.m.
Looking for more music?
GRINDFest 2023, located at Black Wall Street AVL (8 River Arts Place), is a free, three-day event that celebrates the success of Black entrepreneurs and business owners in Asheville. The block-party style event includes an unbelievable hip-hop concert at the Salvage Station on Saturday, May 27 at 6 p.m. featuring Big Boi, Waka Flocka Flame and Talib Kweli.
You can purchase tickets here.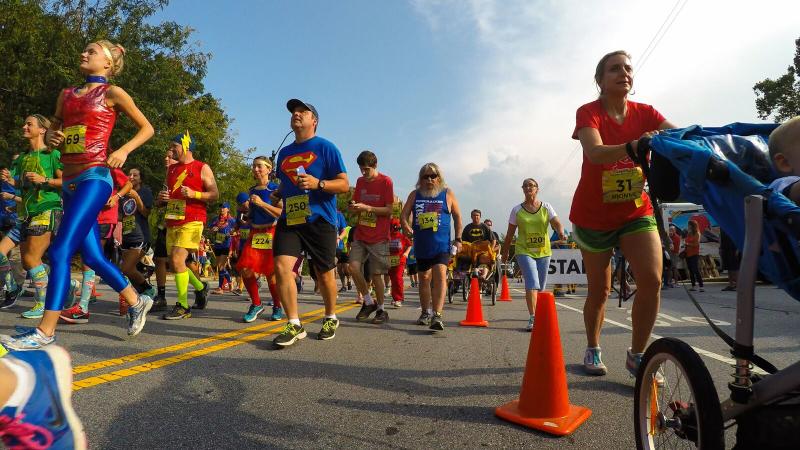 Compete During Asheville Beer Week
Is your six pack (of beer) getting in the way of your other six pack? First off, you're beautiful the way you are. But if you're looking to burn a few calories and have some active competition during Asheville Beer Week, there are several great options for competitive fun!
Highland Brewing will host pickup volleyball on Friday, May 19 (5-10 p.m.), Friday, May 26 (5-10 p.m.) and Saturday (3-10 p.m.) in the Meadow. It's $5 to play all day. Check in at the bar or the Highland Outpost.
Ready to run? Sign up for the Beer City 20K relay, sponsored by Green Man Brewing, where you and your team can compete on a 5K course through downtown Asheville. Race day is Saturday, May 27th with the first wave of runners beginning at 8 a.m.
There's also a free run with Asheville Running Collective on Thursday, May 25 starting at 6:15 at Wedge Brewing Company's foundation location in the River Arts District (5 Foundy Street).
Updated May 5, 2023