How to Beat the Heat Downtown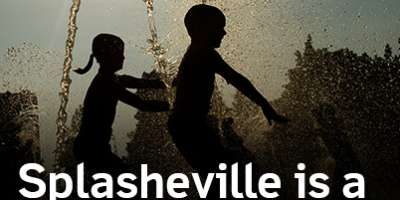 Asheville Insider Tip: Splasheville is a Free Way to Cool Off this Summer.
As the days get warmer during summer, you can find a way to cool off while in downtown Asheville. Splasheville is an interactive water fountain located in the Roger McGuire green of Pack Square Park. 
This is a perfect way to find relief during summer festivals (like Bele Chere) and the kids love it. Just remember to pack a towel.
The hours of operation are 9 a.m. - 9 p.m., seven days a week. 
The park has a pavilion that offers restrooms as well as a tourism information center. They remain open the same hours from April 1 to November 1.
Other water adventures in the mountains.
June 16, 2013