Hotel Indigo Receives Big Honor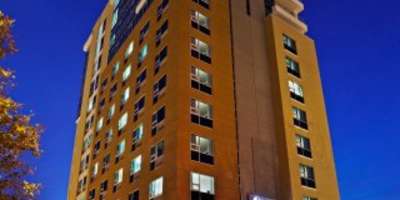 Hotel Indigo Recognized as a J.D. Power 2012 Customer Service Champion
We received word from Asheville's, Hotel Indigo, that their company received a big honor this past week. They were awarded a 2012 Customer Service Champion designation by J.D. Power. 
Here's part of the press release regarding the award.
ATLANTA – IHG (InterContinental Hotels Group) is honored to announce that Hotel Indigo was recognized at the J.D. Power and Associates Customer Service Roundtable in Orlando, Fla. on March 14, 2012 as a 2012 Customer Service Champion – one of only 50 companies to have earned this distinction this year.
To qualify for inclusion on this elite list, companies must not only excel within their own industry, but also must stand out among leading brands in 20 major industries evaluated by J.D. Power. Among the five factors measured, including People, Presentation, Process, Product, and Price, Hotel Indigo was noted for consistently delivering and often exceeding customer's expectations and raising the bar for the competition.
March 20, 2012