Hop and Go Brewery Shuttle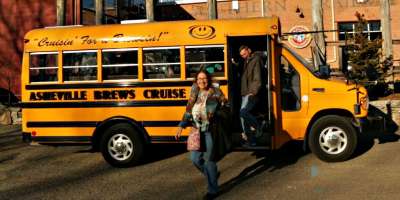 Introducing Asheville's First Brewery-to-Brewery Shuttle Service.
Cruisin' for a Brewsin'
Currently the shuttle operates on Saturdays only from 1:30 p.m. through 9 p.m. You must register for the shuttle in advance and the total cost for a day pass is $25 (much cheaper than a cab!). Be on the lookout for new routes and breweries to be added to their schedule in the near future.
Book a ride!
May 14, 2013