Homegrown Concert Series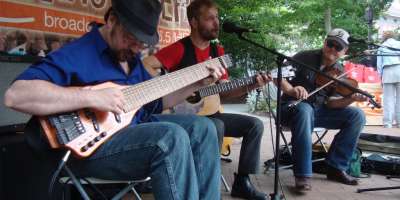 Downtown Concert Series Celebrates Local Musicians.
Homegrown in Pritchard returns to Pritchard Park on Thursdays June 6 through August 29. This is a free summer concert series featuring local singer-songwriters performing from 6-8 p.m. Artists performing in the concert series will also be featured on the Homegrown radio program Sunday nights on 98.1 the RIVER.
2013 Lineup:
June 20 - Aaron Lafalce

June 27 - John Wilkes Booth and the Black Toothe

July 4 - Juan Holiday

July 11 - Jeff Santiago/Red Honey

July 18 - Leigh Glass

August 1 - Ben Wilson

August 8 - Pierce Edens

August 15 - Caromia

August 22 - Ten Cent Poetry

August 29 - Jason Daniello
Learn more about Asheville's musical legacy and other great concerts happening all summer long.
June 19, 2013