Holiday Events This Weekend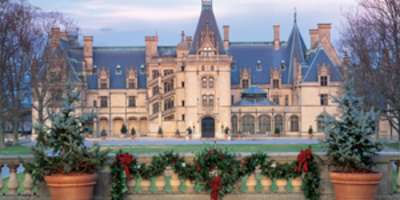 The holiday season is already under way in the Asheville area. The great thing about visiting this weekend is you can still catch a lot of fall color in this year's impressive and extended foliage season while also enjoying holiday events.
Here are a few holiday events happening this weekend:
Keep posted on the area's happenings with our Holiday Events page.
Keep up with all the latest news, deals and Asheville area things to do over the holidays:
Subscribe in a reader
Photo above © Biltmore, showing America's largest home decked for the holidays
November 13, 2007