Happy Birthday, Princess!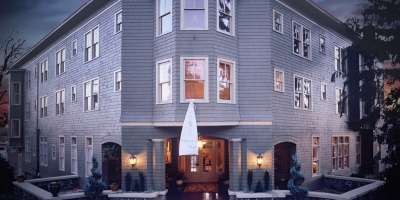 Historic Asheville Inn Turns 90 -- Celebrate With a Deal!
In 1924, nurse Anne O'Connell--called "Princess" by her patients due to her long hair and charismatic charms--opened up a hotel in Asheville amid an economic boom. Her hotel promised "comfort first" and often housed the families of tuberculosis patients who had come to the mountains for healing fresh air.
This year, the
Princess Anne Hotel
celebrates 90 years, during which it served as a psychiatric hospital and a boarding house for retirees, in addition to an inn for area visitors.
Owner Howard Stafford purchased the hotel in 2003 and spent two years restoring the 16-room inn to its former glory. Today the Princess Anne offers all the amenities of a boutique hotel, along with personal hospitality and a full gourmet breakfast--all less than 5 minutes from Downtown Asheville.
You Get the Gift
In honor of their 90th birthday, the
Princess Anne Hotel
is offering a special rate on new reservations made for stays between now and February 13. The beautiful
Superior Suites are available for just $90/night
Sunday through Thursday and just $119/night on the weekends. Call 866.552.0986 for reservations; some restrictions apply.
Find more winter deals in Asheville.
January 8, 2014